VIRGINIA BEACH

… EVERYTHING YOU NEED!
Ever seen a whale up close? Tony Splendore of Virginia Beach has! Winter is the time to do it in Virginia Beach! Check out the great photos taken by visitors who have seen Humpback and Fin whales in their natural environment and close up!
Get out and check them out before the winter is over!
Other Winter Things to Do in Virginia Beach
Book your room early for 2017
Don't wait to book your room for 2017. With gas prices still at historic lows you should book your airfare and get your room now to ensure you get the spot that you want. Hotels and Beach rentals fill up fast as the summer season gets closer so don't procrastinate...
Top Places To Stay in Virginia Beach
Golf Cart Transporation
Do you want to get around Virginia Beach quickly and not have to deal with the issues of getting your car in and out of the parking garages? We now have eco-friendly golf carts available for families and individuals. Travel much farther than you thought possible...
(757) 230-7112
Places To See On Your Eco Golf Cart
Brew Crazy!
Virginia Beach Craft Brews
The craft brewery craze is in full gear in Virginia Beach. Recently, the area has added several new craft breweries to the popular ones that are already here. Here is a small sample of some of the breweries that you can visit while on vacation. Bottoms up!
As tempting as it is to drive all around to taste our massive collection of local brews, you still need to be responsible. Most of the restaurants at the oceanfront carry our craft beers on tap. If you want to walk, Back Bay Brewery is on the south end just a few blocks from the beach.
So Many Places to Stay...
Check out these lodging options
A lot of visitors to Virginia Beach on focus on the hotels as to where they want to stay. Ooohhhh, there is so much more. Don't forget to explore your other options. Beach homes, Beach condos, Sandbridge condos, cottages, campgrounds and more!
31st Street, Virginia Beach
Nowadays, you can't seem to avoid seeing a picture of the King Neptune statue in Virginia Beach. He's everywhere! The iconic statue overlooks 31st Street Stage/Park (aka King Neptune's Park) at the base of the Hilton Hotel. Your trip isn't complete without a picture in front of the King!
Other Iconic Things to See in Virginia Beach
Events are everywhere. It seems like every week there is something new to see and experience. Live music, fireworks, air shows, car shows, wine festivals, art festivals, races and the list goes on and on. If you are looking to enjoy your vacation, check out our events page.
---
Featured
Today
Check out some of these featured local favorites.
VIDEO OF THE DAY
Virginia Beach – Adventure Sports Park – 2016
Adventure Sports Park is a paintball park approximately 6 miles south of the Virginia Beach Oceanfront. Come check it out and get in a game with your friends!
EAT
We know good food! Sure we've got all your favorites from home, but be sure to check out our local restaurants and cafes too! Let us show you what Southern Hospitality is all about. Here are our favorites for breakfast, lunch and dinner. You gotta check them out.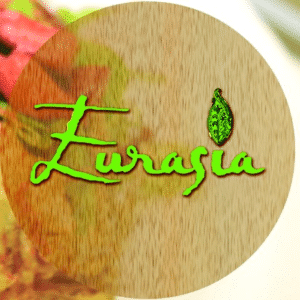 Eurasia Cafe & Wine Bar, located in Virginia Beach, VA on Laskin Road, features fun a...
Oceanfront North (26-40), Virginia Beach

Home to magnificent Italian Cuisine and oceanfront panoramic Virginia Beach views, The Isl...
Oceanfront North (26-40)

There are only a handful of restaurants in the entire country that can offer you a fantast...
Shore Dr, Virginia Beach

McCormick & Schmick's Seafood & Steaks is centrally located at The Town Center of Virginia...
Town Center, Virginia Beach

One of the best places to stop for delicious seafood between the oceanfront and Sandbridge...
General Booth, Virginia Beach

The Father / Son Chef team of John Rosario & John Matthew Mannino (Father & Son Respective...
Oceanfront North (26-40), Virginia Beach

A favorite local restaurant serving a wide variety of dishes in a vibrant atmoshere. Great...
HillTop, Virginia Beach

At Saffron Indian Bistro, they are completely committed to providing you with an exception...
Town Center, Virginia Beach
Fire & Vine's big city dining experience offers a refreshing contemporary New American woo...
HillTop, Virginia Beach

Locally owned and operated, Calypso Bar and Grill prides itself in offering great food at ...
Oceanfront Central (11-25), Virginia Beach

Locally-owned, Big Woody's is a primo spot where you can count on great staff, cold bevera...
General Booth, Virginia Beach

Pocahontas Pancake and Waffle Shop, breakfast restaurant was originally opened in 1974. In...
Oceanfront North (26-40), Virginia Beach

If you and the family are ready for a tasty breakfast at the oceanfront head on over to th...
Oceanfront South (1-10), Virginia Beach

Duck Donuts knows, when it comes to donuts, it's true. There is nothing like a freshly m...
Oceanfront North (26-40), Virginia Beach

Locally owned and operated Hair of the dog serves up a delightful spin on classic comfort ...
Town Center, Virginia Beach
Breakfast 24 hours a day, lunch and dinner specials, inhouse smoked ribs and pulled pork, ...
Other, Virginia Beach
POPULAR
RESTAURANT ARTICLES
STAY
Hotels… Motels… Time Shares… Campgrounds… House Rentals… Upscale… Downscale… and on… and on… and on… No matter what your tastes and preferences are, we are sure to have exactly what you are looking for! Virginia Beach offers a wide variety of places to stay to fit your budget and accomodation desires. VaBeach.com recommends looking at the list below for some of our most highly rated hotels.

You'll love the perfect boardwalk location of the Courtyard Virginia Beach Oceanfront/No...
Oceanfront North (26-40), Virginia Beach

You'll love the beachfront location and fresh, new look of the Courtyard Virginia Be...
Oceanfront Central (11-25), Virginia Beach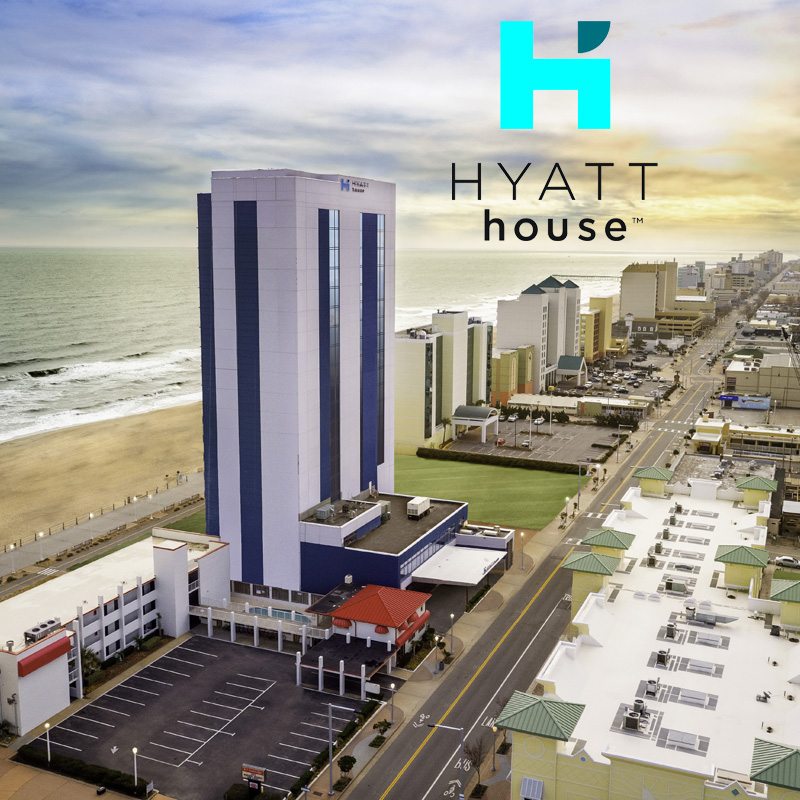 Celebrate with us as we open the newest hotel and 1st Hyatt brand in Virginia Beach. Enjoy...
Oceanfront North (26-40), Virginia Beach

Make yourself at home at our oceanfront hotel in Virginia Beach. Watch your favorite show ...
Oceanfront Central (11-25), Virginia Beach

This beautiful hotel boasts the largest outdoor pool on the beach. All deluxe rooms face t...
Oceanfront South (1-10), Virginia Beach
The Hilton Garden Inn Virginia Beach Oceanfront is a modern upscale hotel ideal for both b...
Oceanfront North (26-40), Virginia Beach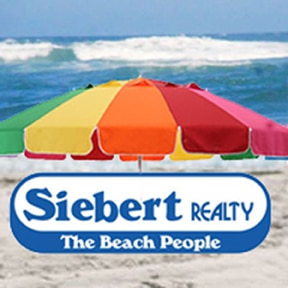 Over 350 Beach Home & Condo Vacation Rentals at Sandbridge Beach! Let Sandbridge be your ...
Sandbridge, Virginia Beach

Sandbridge Blue is your source for Virginia Beach vacation rentals, delivering unmatched e...
Sandbridge, Virginia Beach
Are you looking for a quiet getaway, or planning a family reunion? It doesn't matter what ...
North End, Virginia Beach
Sandbridge Realty offers hundreds of homes and condos along a beautiful stretch of wide sa...
Sandbridge, Virginia Beach

Paradise Found... Rising majestically from the pristine sands of the Sandbridge Beach sect...
Sandbridge, Virginia Beach

This is Virginia Beach camping! The closest campground to the resort area, a beach parking...
General Booth, Virginia Beach

Virginia Beach KOA is a place to get a breath of fresh air and reconnect with your family ...
General Booth, Virginia Beach
TO DO
Virginia Beach has it all! You wanna surf? We got it! You wanna visit museums? We got it! You wanna listen to live bands? We got it! You want a water park for the kids? We got that too! Virginia Beach has as much variety and exciting things to do as any city on the east coast! it's a tough list to narrow down, but here is a list of our top things to do!
FEATURED
BEACH HOME RENTALS
ABOUT VABEACH.COM
VaBeach.com, the first and still #1 tourism website for Virginia Beach, Virginia since 1992.
If you are coming here to visit for vacation and are interested in Virginia Beach Hotels, Other Places to Stay, good Virginia Beach Restaurants, Shopping locations or if you want to have fun doing other activities… VaBeach.com has all the information you need.
Book a hotel reservation, search for restaurants, attend events, find local attractions and know where to shop! Everything about Virginia Beach is here and it is getting better all the time.  So thanks for stopping by and stop back soon.  We will have more for you to enjoy.
EVERYTHING
VIRGINIA BEACH