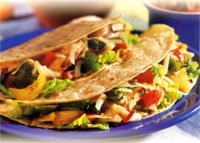 Hola! Maybe it's just us, but we think we have an unusually large number of Mexican restaurants here in Virginia Beach. The good news is that they are all very good! Virginia Beach has Mexican restaurants that you can sit down in and eat like formal dinner, and we have quick and easy Mexican (sometimes called "Dirty Mexican") that you can grab while you are heading back to your room from a hot day at the beach!
Don't forget the Margaritas!
One thing about Mexican food… you can't enjoy it unless you have a Margarita!  Come sit down and watch the sun set and have yourself a full plate of tacos, burritos or enchilada and sip on a tall Margarita and enjoy winding down your day in Virginia Beach.