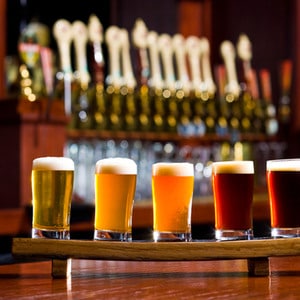 Craft beer is taking Virginia beach by storm!
Virginia Beach is home to dozens of craft beer breweries and more seem to be coming each year.  If you like the tast of beer and pride yourself in finding and trying beers from all over the country, you have found the right place.  Many of the beers can be found right at the oceanfront restaurants and bars on tap, but if you are adventurous and want to go soak in the atmosphere and sample several beers that you won't commonly find anywhere else, you can visit the brewery and indulge yourself.
Take and evening and plan a craft brewery tour and you will see what the excitement is all about.