Virginia Beach Events -
Watersports
The Coastal Edge East Coast Surfing Championships is a major professional and amateur event for the United States Surfing Federation. Each year, several hundred surfers from menehunes to masters compete for East Coast surfing titles, prizes, history ...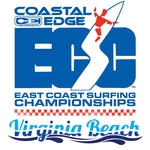 Both old and young surfers take to the ocean in this classic surfing showdown .  With prizes to be won, make your mark in the surf of Neptune Festival month. This event is produced in conjuction with the Eastern Surfing Association, pre-registrat...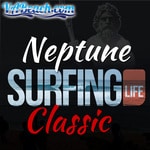 Multiple classes tack and jibe their way from Cape Henry to Rudee Inlet during this great recreational race as Neptune gets a little more nautical with Neptune's Atlantic Regatta.  Need a break from the boardwalk action? Check out the boats ar...