Virginia Beach Events -
Watersports
1st Street Jetty
100 Atlantic Ave Virginia Beach, VA 23451
The Steel Pier Classic is a professional and amateur surfing contest located in Virginia Beach, VA. It is produced by the Virginia Longboard Federation (VLF), a 501 C3 non profit organization that aids the community through surfing endeavors. The VLF...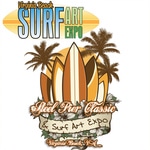 Both old and young surfers take to the ocean in this classic surfing showdown .  With prizes to be won, make your mark in the surf of Neptune Festival month. This event is produced in conjuction with the Eastern Surfing Association, pre-registrat...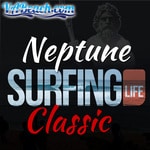 Multiple classes tack and jibe their way from Cape Henry to Rudee Inlet during this great recreational race as Neptune gets a little more nautical with Neptune's Atlantic Regatta.  Need a break from the boardwalk action? Check out the boats ar...