24th Street Stage / Park
Upcoming Major Events at 24th Street Stage / Park
These are major events that draw hundreds or even thousands of people to Virginia Beach each year. They are events that you definitely want to think about when you are planning your vacation.
Event
Date/Time
Event Type
Sep 22 - 23
12:00pm - 5:00pm
Music and Concerts
Sep 29 - Oct 1
10:00am - 11:00pm
Fairs and Festivals, Fireworks, Music and Concerts
Small Events and Live Music at 24th Street Stage / Park
These are smaller events and live music events that sometimes occur several times a week. They are a great draw for visitors that want to get out and relax but not be overwhelmed by the amount of visitors that a major event will bring.
START DATE / TIME
PERFORMER
GENRE
Country, Pop, Rock, Top 40's, etc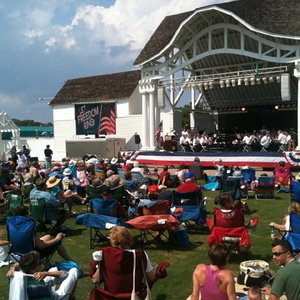 The 24th Street Park is a large grassy area between 24th and 25th Street in Virginia Beach next to the boardwalk.  It is also adjacent to the historical museum for the Old Coast Guard Station.  This park has a large, permanent stage on the north side that faces the park and is usually used for large music events, plays and other shows for vacation goers and locals.
Wine and beer festivals are also popular events that are held here.  With the scenic beach in the background and a nice cool breeze coming off of the ocean, this park and music stage is a very popular place in Virginia beach for events.
VABeach.com Custom Photos