24th Street Stage / Park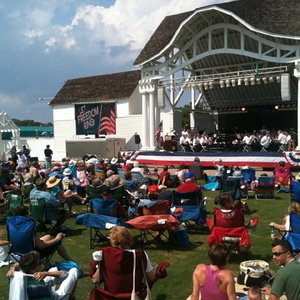 The 24th Street Park is a large grassy area between 24th and 25th Street in Virginia Beach next to the boardwalk.  It is also adjacent to the historical museum for the Old Coast Guard Station.  This park has a large, permanent stage on the north side that faces the park and is usually used for large music events, plays and other shows for vacation goers and locals.
Wine and beer festivals are also popular events that are held here.  With the scenic beach in the background and a nice cool breeze coming off of the ocean, this park and music stage is a very popular place in Virginia beach for events.
VABeach.com Custom Photos