Whale watching in Virginia Beach is a must-do activity. For some, it's a bucket list item. Even though The Virginia Aquarium is a great place to visit year-round… whale watching during the winter is a truly exciting experience. It's an attraction like no other and will provide you and your group with lasting memories of your time in Virginia Beach. This article gives you all of the information you need to witness one of the most captivating mammals on earth… up close and personal.
What can you expect on The Virginia Aquarium "Whales and Wildlife" tour? This two to two and a half hour trip puts you in search of whales, dolphins, seals, and seabirds. The captain brings you as close as possible to species like acrobatic humpback whales, fin whales, minke whales, right whales, bottlenose dolphins, harbor porpoises, and harbor seals. You can also take advantage of a huge variety of seabirds and waterfowl.​​ Be sure to have your cameras ready to make yourself a gallery of your adventure at sea.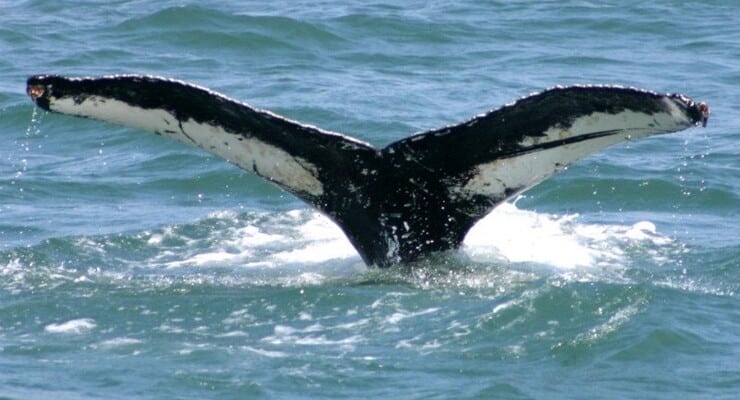 Whale sightings are common for the area due to mild temperatures and plentiful food . Since the tourist season ends when summer ends, hotels are cheaper and the beach is less crowded. With the region's mild seasonal climate, Virginia Beach is a popular getaway year-round. This make for a great time of year to come to Virginia Beach. There's plenty of time to catch all the action because whale watching at The Virginia Aquarium runs from late December to early March.
After a boat tour, head over to the Virginia Aquarium & Marine Science Center to learn more about the marine life that call Virginia home. A place to explore 800,000 gallons of aquariums, 300 interactive exhibits, sea turtles, sharks, stingrays, komodo dragons and many varieties of fish.
This winter… do something different. Go on an adventure at sea to witness Virginia Beach like never before with the marine experts at The Virginia Aquarium.