If you're looking forward to visiting Virginia Beach, but you're worried about what to do with your lovely furry friend, you don't need to stress!  Virginia Beach is a very pet friendly place. Most places understand that your dog or cat is part of the family too, and deserves to be treated in that respect.  During the fall and spring months, your dog is more than welcome to wander and frolic on the beach to his heart's content, as well as his human family members understand that you will need to clean up after him.  Cats are welcome too, and the same rules apply. Please see our page for "Dogs and Other Pets in Virginia Beach" for more information on the rules of pets on the beach.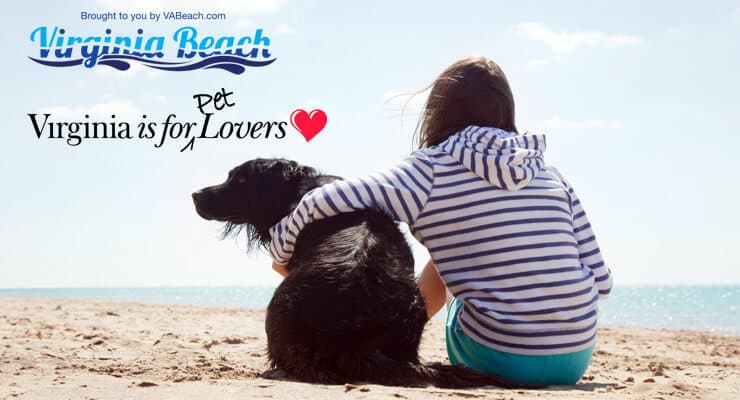 For a stroll along the boardwalk, your furry companions will need to put on a leash or other kind of restraint so that everyone is comfortable and not have to worry. After all, visitors come to Virginia Beach to relax and not have anxiety about other people's pets.  Having an animal phobia or allergy can ruin a vacation if other visitors aren't considerate so keep your pet on a leash and give other people their space.  Everyone is welcome to enjoy the comforting atmosphere that Virginia Beach puts on for its visitors.  We want everyone to be totally content and relaxed.  We understand that it's not a proper vacation unless your dog and/or cat is with you.  Here, everyone can enjoy a relaxing time and get their party on!
The beach is not the only place that allows your hairy friends, though.  Many hotels and even one or two restaurants are opening their doors to animals, understanding the significance of your pets within your family.  No one wants to worry about what's going on back home, Virginia Beach has taken every opportunity to make sure that your furry companions get to explore and have a vacation, too.  Just make sure that check the pet rules and regulations so that no one gets on the wrong side of sticky situations.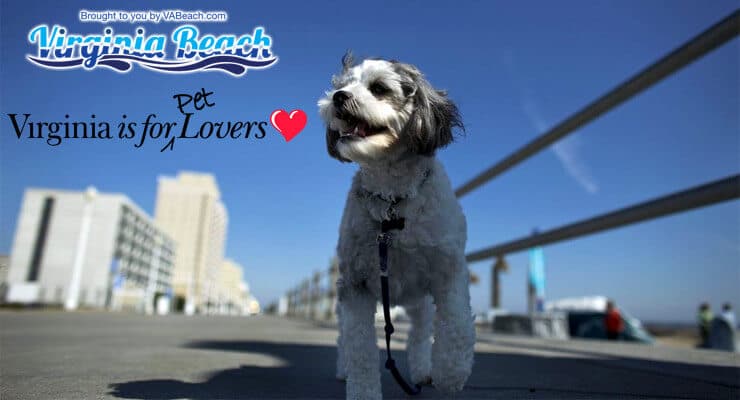 The next time that you are planning a vacation and can't wait to get relaxed on the beach, we hope that you will consider Virginia Beach, due to its animal friendly policies.  We work hard to create the best environment for both dog and human, and we understand that the best way to do that is to do so by keeping your furry companion in mind.  Whether your little ones are loud, your pets are rambunctious, or anything in between, we welcome you to our world and hope that you will enjoy your stay.  After all, a family vacation is going to be loud and crazy, because that's how your family is!
Get the most out of your next family vacation by taking advantage of all of the benefits that Virginia Beach has to offer, from top of the line service, to pet friendly spaces, to complete understanding of how crazy the vacation will be.  We are looking forward to welcoming you to our spacious beaches that will soon be filled with all of the memories you can handle.  Get a head start on your adventure by finding out what we're all about and using our online resources to help you with your adventure.  We're here to help and serve.  That includes your furry family, too!