Everyone wants to know about the hottest attractions for July in Virginia Beach. We make it easy with this month's feature article giving you some of our favorites for summer. There is so much to do here so we don't want to overwhelm you with choices. Here are this month's "TOP OF THE CHARTS" activities at the beach. Do something you have never done before… or do something you just can't get enough of. It's summer time and it's ALL about enjoying time in the sun, on the water, in the forest… or wherever you can to experience the great outdoors. Hello summer!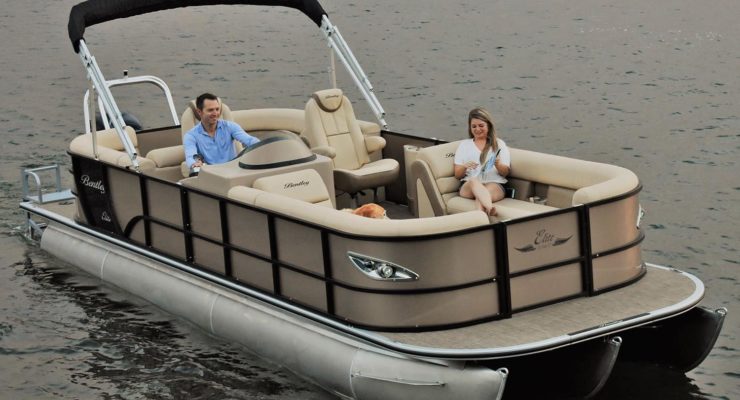 It really doesn't get much cooler than this… imagine taking your own boat out on an adventure. It's that easy at Bay Venture Boat Rentals in Virginia Beach. You don't need a Captain's license just a sense of adventure and fun. Be your own captain! Explore the inland waters on your own boat. They have HUGE 24 foot pontoons which can accomodate up to 14 passengers, so bring the whole family. Full and half day rentals are available, seven days a week. Enjoy sightseeing, watersports, fishing, cruising, or pulling up on the sand. The inland waters are always calm and full of plenty to see and do. Where else can you take your crew out on an uncharted adventure in Virginia Beach by boat?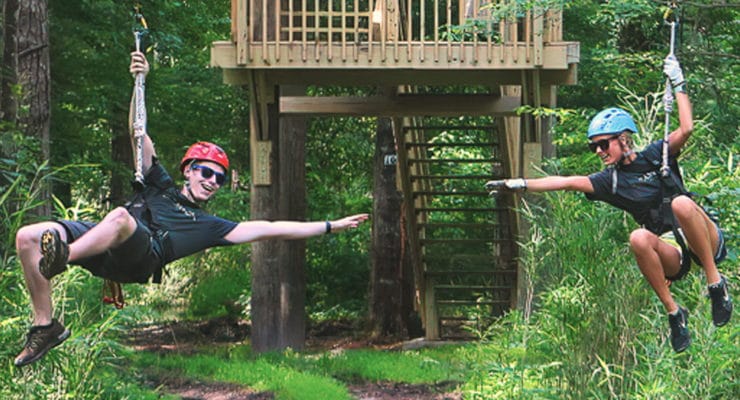 Zipline through the coastal wetlands at Adventureworks Virginia Beach! One of the newest attractions in the area, Adventureworks offers a unique opportunity to get close to nature through an exciting experience. Located on 60 acres of wooded forest, Adventureworks' tours consist of over nine ziplines of excitement, offering an experience that combines outdoor beauty and fun challenge for families, friends, couples and groups of all kinds. Find them right behind the Virginia Beach KOA, less than two miles from the beach. Bike, walk or ride the shuttle from the boardwalk to experience what Adventureworks has to offer all summer long!
Experience the combined thrills of an offshore powerboat ride, parachuting, ballooning and gliding all in one action-packed adventure that is fun for the whole family or your favorite group of thrill-seeking friends. Stay dry or get wet it's your choice. Take in all the fantastic views of the resort area, the boats, the beach goers and of course the sea life. It's time to mark this "Bucket List" item off of your list. Pirate Parasail offers the complete Virginia Beach parasailing experience that is the safest on the oceanfront. It's also THE HIGHEST and LONGEST flight (a full 10-12 min flight time) in Virginia Beach. So what are you waiting for? Call Pirate Parasail today and book your airborne adventure in the sky.
Summer is finally here and it's time for outdoor fun whether on the water, above the water or exploring through the forests. Time to start planning your adventure now.