Virginia Beach Events -
Gallery Exhibits
1st Street Jetty
100 Atlantic Ave Virginia Beach, VA 23451
The Steel Pier Classic is a professional and amateur surfing contest located in Virginia Beach, VA. It is produced by the Virginia Longboard Federation (VLF), a 501 C3 non profit organization that aids the community through surfing endeavors. The VLF...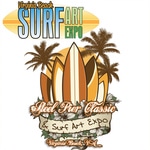 The Virginia Aquarium Chalk the Walk ARTsplosion is where hundreds of artists and "wanna-be artists" gather to turn the boardwalk into an impromptu canvas of color! Artist registration takes place on the boardwalk at 17th Street, and chalk art is...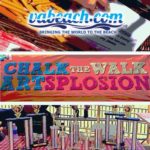 How else can one describe this new and improved event any other way than with an experience? With a world-class venue, talent, and prize purse, Neptune's International Sandsculpting Championship has distinguished itself as a premier event unlik...