If there is one thing for certain…the weather in Virginia Beach during spring is beautiful. It marks a great time of the year to enjoy everything that Virginia Beach has to offer from restaurants and events to attractions and historical sites. This article showcases 5 really fun things to do in Virginia Beach during the month of May. Some of the activities may be things you enjoy doing regularly and some are items that could be part of your "bucket list". In any case with longer days thanks to Day Light Saving Time, everyone can break out their warm weather gear and enjoy the wonders of outdoor adventures in Virginia Beach.
This is one fun attraction in Virginia Beach. Imagine being your own captain of a 14 person boat. You can set your own path and experience some of the beauty of the area that most tourists never get to see. It is the perfect way to get out and explore the natural wonders such as Linkhorn Bay, Lynnhaven Inlet, First Landing State Park. Now if the beach is your thing, you have to cruise over to the 64th Street beach AKA "The Narrows", where you can pull up and jump in for some fun in the water. Enjoy sightseeing, watersports, fishing, cruising, or pulling up on the sand. The inland waters are always calm and full of plenty to see and do. Make a day of it and get exploring with Bay Venture Boat Rentals.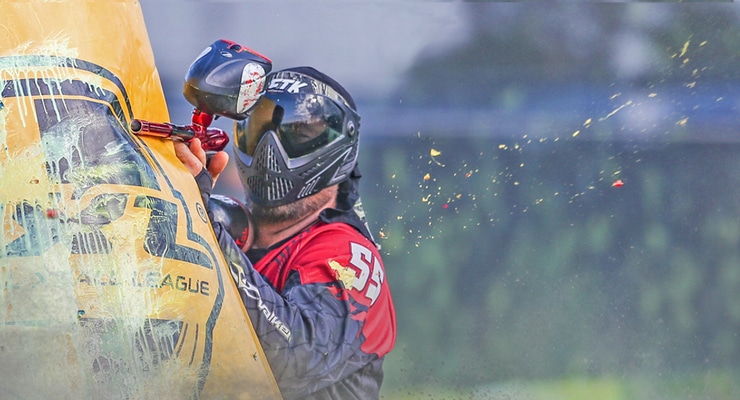 Calling all adrenaline junkies…Adventure Sports Park is one of the best paintball facilities in the country with an expansive 35 acres featuring several wooded fields, a full time speedball field, multi-netted staging areas, picnic area, tables, chairs, corn hole, horseshoes and more. Their number 1 goal is to make sure you and your group have the best time possible. Wooded fields are cleared of all underbrush and groomed for a great experience and fun day of paintball. Ditches, bridges, forts, mounds, hills, buildings, bamboo, a boat yard, roads, mazes, and many other bunkers are just a few of the exciting and challenging aspects to the wooded fields, each with their own unique layout and theme. I mean this place is so real-life that it is utilized by the military for training, some battalions coming as far as 100 miles to train at this one of a kind facility. So what are you waiting for? Get your team together and come take on the exciting challenges at Adventure Sports Park.
Now some folks love to go deep-sea fishing as often as possible and others have long wished to get out to sea to catch that "big fish". Backlash Sportfishing Charters offer a variety of options to accommodate everyone from the novice angler to the most experienced. And Fishing in Virginia Beach is second to none. You are certain to have a good time. So if you happen to be the truly adventurous go offshore with them and try your luck at catching a Blue Marlin, White Marlin, Tuna, Mahi, Mako shark or even a Swordfish. If staying closer to land is your thing they also have inshore packages as well. There are few words to describe the beauty and excitement groups experience on a day long fishing adventure on the Backlash. So if you are ready to plan your sea venture, give Captain Steve and his dedicated team a call today to enjoy the "boat life" during the marvelous weather we experience here in May.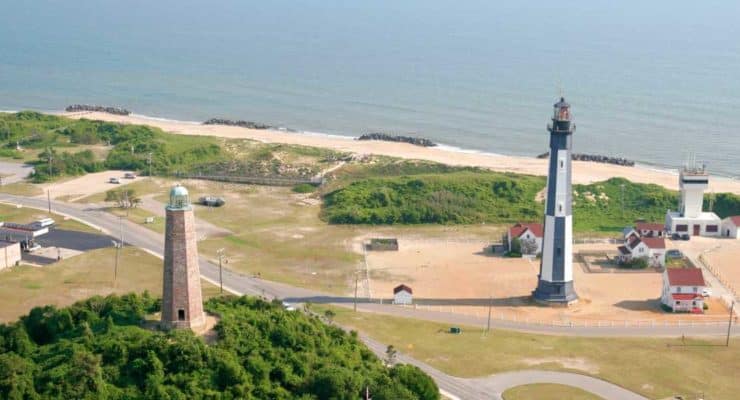 I don't know about you but whenever I travel to a new town or city, I want to check out some of the historical points of interest. The Cape Henry Lighthouse is a perfect example. It stands near the "First Landing" site of the Jamestown settlers, and was authorized by George Washington and overseen by Alexander Hamilton. Now that is some history there! It, like most lighthouses, is a wonder to see and explore. Cape Henry Lighthouse was in active use for nearly a century before being replaced by a new cast iron lighthouse still standing nearby. Cape Henry Lighthouse is one of the oldest surviving lighthouses in the United States. That is an impressive fact when you think of how many lighthouses there are in our country. It makes for the perfect day adventure especially this time of the year because the lighthouse can get very HOT during peak summer days in Virginia Beach. So get out and enjoy this fantastic May weather and check out a 100 year old symbol of our heritage and history that inspires the young and old alike. It's fun and educational too. Put Cape Henry Lighthouse on your list of things to do in Virginia Beach.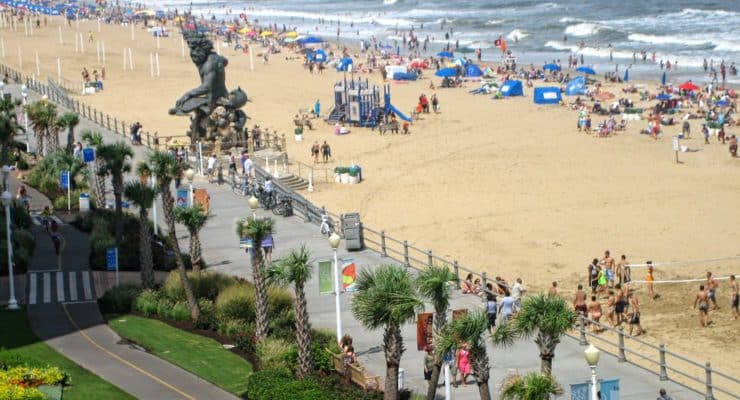 The Virginia Beach boardwalk is not only one of our favorite places to enjoy all the beach activities, it is famous in many ways too. May offers just the perfect temperatures and a sea breeze that is second to none. The Virginia Beach Boardwalk has received national acclaim in recent times as "One of America's Favorite Boardwalks" by the Discovery Channel, and in magazines such as Coastal Living, Southern Living, and National Geographic Traveler.
Some of everyone's most fond memories of Virginia Beach take place at the boardwalk. I know that is true for me too. Whether your family rents a four-person surrey, enjoys an afternoon bike ride or morning jog or simply takes two quick steps on its surface while sprinting toward the ocean, it's hard to miss this 3-mile stretch of paved walkway. And make sure you and your group take a picture with the King Neptune statue located at 31st Street Stage & Gazebo. And we cannot forget to mention that the boardwalk is also a BIG place for music in Virginia Beach with stages and gazebos up and down the boardwalk.
The bottom line is that these 5 attractions offer a lot of fun to enjoy your time in Virginia Beach. And let's not forget that the weather in Virginia Beach is "just right" this time of year. Get out there and find your own adventure. You deserve it!