17th Street Stage / Park (Dairy Queen)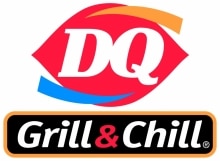 The 17th Street Park is a small grassy park located right next to the nation's top selling Dairy Queen Brazier at 17th Street in Virginia Beach.  The park is situated next to the boardwalk and it a great place to cool off and catch some Virginia Beach events.  The park has a permanent stage on the west side and is used for music events, shows plays, festivals and much more.
Because this park is located next to the iconic Dairy Queen, it is sometimes called the Dairy Queen Grill and Chill Park).
Quick access to the beach, boardwalk, bike path and the Dairy Queen make this park a very popular hang-out and event location in the summer