HOME
> Beach Home Rentals

Virginia Beach

Vacation Home Rentals
If you are coming to Virginia Beach with a large group of people, a beach home rental for your vacation might be the best fit for you. Thousands of people flock to Virginia Beach each year and relax in beautiful beach homes that have all the luxuries and amenities that you would expect and love and you never have to leave the house!
If you have the right amount of people and simply don't want to stay in a cramped hotel, give a beach home rental a try.  You won't regret it.
NOTE: Due to space limitations at the oceanfront resort area, many beach home rentals are located in the Sandbridge area of Virginia Beach which is approximately 20-30 minutes south of the Virginia Beach oceanfront. Make sure you know where you are staying before you book!
BEACH HOMES RENTALS
2448 Sandfiddler Road
From the moment you enter the stained glass graced foyer, you'll feel at home…Mi Casa, Su Casa! This sparkling oceanfront home features be...
3501 Sandfiddler Road
To Beach: Semi-Oceanfront
This gorgeous semi-oceanfront home features tasteful beachy furnishings and gleaming hardwood floors in the 3rd floor Great Room. The Living area feat...
3204 Sandfiddler Road
This 8,200 sq. ft. beach home is HUGE and features a Sparkling Indoor Pool! Wake up to the beauty of the Atlantic while vacationing at Absolutely Stel...
2756 Sandfiddler Road
BR: 10
BATH: 10.5
SLEEPS: 26
You'll be puttin' on The Ritz! This Oceanfront beach home will be a delight to any family! All the features and amenities suitable for one...
2745 Sandfiddler Road
To Beach: Semi-Oceanfront
Relax, recharge, rejuvenate…your vacation bliss begins at Winston! The original house was 100% renovated inside and out in 2013 – all New ...
344 Back Bay Crescent
Luna offers you the "ULTIMATE" in bay living! Absolute luxury surrounds you in this exquisite 4-level custom home…recently renovated...
3045 Sandfiddler Rd
Beautiful and spacious semi-oceanfront home has picture perfect views of the ocean and bay. Expansive decks furnished with Built-To-last and Polywood ...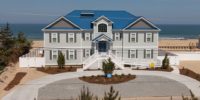 2904 Sandfiddler Rd
You will jump "Over the Moon" when you vacation in this brand new beautiful oceanfront home. Built by the highly successful RBC Constructi...
2300 Sandfiddler Rd
Incredible new amenities to this already picture perfect home are just being completed for your stay in 2015! Besides the newly updated interior, the ...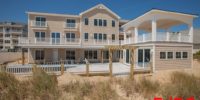 2476 Sandfiddler Rd
BR: 12
BATH: 12.5
SLEEPS: 36
The Regency….coming in 2015! Just as the name implies…this brand new 12 bedroom oceanfront palace will be one of Sandbridge's newest...
2612 Sandpiper Road
To Beach: Less than 500ft
It's time for a vacation that's "Strickly Fun"! WOW will be everyone's reaction in this coastal beauty with 7 bedrooms a...
3700 Sandpiper Road A410
To Beach: Semi-Oceanfront
Wake up to sunshine and warm weather, breathe in the salt air, and adjust to a slower pace as you catch the panoramic views from Sanctuary Penthouse. ...
3328 Sandfiddler Road
BR: 10
BATH: 9.5
SLEEPS: 26
Major remodel to Shining Star is sure to make it shine even more! Two new bedrooms and two brand new bathroms on the first floor are added to make thi...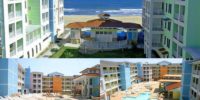 3700 Sandpiper Road A409
To Beach: Less than 100ft
Sanctuary Resort 3 Bedrooms 3 Bath Limit 10
3104 Sandfiddler Road
BLUE RIBBON PROPERTY WITH BRAND NEW KITCHEN IN 2015 One of a kind oceanfront property, Oceans 11 is the ONLY Sandbridge Oceanfront home with Eleven Be...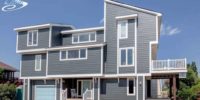 2428 Sandfiddler Road
To Beach: Less than 500ft
BE THE FIRST GUESTS TO STAY IN THIS LOVELY REMODELED OCEANFRONT HOME AT THE QUIET NORTH END! Welcome Hala Kahiki to the summer of 2015! Newly purchase...
3409 Sandfiddler Road
To Beach: Semi-Oceanfront
Bring the family and jump for "Joy Seas"! This beautiful newly renovated semi-oceanfront home gives you the perfect feel of being at the b...
2784 Sandpiper Road
Amazing views and beautifully decorated with the beach in mind, you and your family will love the location and amenities provided at BEACH PLANTATION!...
3329 Sandfiddler Road
To Beach: Less than 500ft
Starfish Inn provides a restful luxurious beach retreat with designer touches that look as though the house belongs right out of HGTV. There are decks...