Atkinson Realty Inc.
210 40th Street Virginia Beach, VA 23451
757-428-4441
Region: North End, Virginia Beach
Description
Are you looking for a quiet getaway, or planning a family reunion? It doesn't matter what size group you plan to bring, we can find a Virginia Beach rental for you. If you're bringing a large group, that's no problem - our large houses have up to 6 bedrooms and can sleep up to 16 people!
If you don't want that much room to ramble in, we have Virginia Beach vacation rentals for smaller parties or budgets. Virginia Beach condo rentals are just as popular as the home rentals. You still have lots of room and full amenities. Our condo rentals often have two bedrooms and can sleep up to eight. Giving the kids their own room is no worry when you're all in the same house.
Our online vacation rental system makes finding and booking a vacation accommodation a snap. At Atkinson Realty, you'll get the quality service that will make your Virginia Beach vacation one to remember.
Call Atkinson Realty today!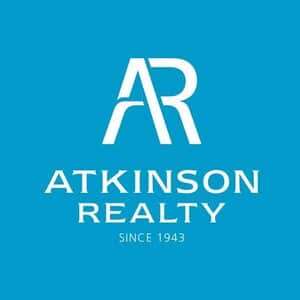 Call Atkinson to rent a beach home anywhere along the Virginia Beach resort area!

Amenities
Efficiencies
Full Kitchen
Internet (Free)
Oceanfront
VABeach.com Custom Photos
There are no Upcoming Events that VABEACH.COM is aware of for Atkinson Realty Inc..
Please call us at 757-460-9000 to get your events listed or visit our Virginia Beach Events page.
---
Coupons for Atkinson Realty Inc.
210 40th Street Virginia Beach, VA 23451
Atkinson Realty Inc.
Fabulous seaside living at its best! This house is awesome! Spacious, clean with beautiful modern decor! Our party of eleven (two families) had ample space and room to spare. Beautiful views of the ocean with private access to beach that was thoroughly enjoyed every single day. Close to all amenities whether walking, biking or driving. We could not have found a house and location that was better!
We stayed at Vacation Dave's while we were in VA Beach. I cannot say enough good things about our stay. The home was big enough for all of us to stay comfortably including the privacy for my older parents who are used to their routine and quiet! The sheets and towels that were provided were of a good quality and plentiful for a weeks stay. The only thing I would change about the whole place was to put something other than carpet on the second level but that's a personal preference. This house is close enough to the beach that you step outside and walk a short two blocks and you are there at the beach. Also the house sits on a corner so you aren't blocked in. It's also within walking distance to a Walgreen's if you needed something quickly. There were beach chairs, beach toys, water toys including boogie boards and even a couple of strollers in the garage so we didn't have to purchase any of that stuff! The kitchen was well equipped with adequate items to prepare your meals when necessary. The staff at Atkinson Realty was great and we have recommended them several times to people since we have been back and we have only been back less than a week!
Atkinson Realty was absolutely wonderful. My vacation house looked exactly like the pictures. It was beautiful. Everyone in the realty office was Great, Especially Brad Taake, he was always available to answer any question or concern i had big or small. I had no problem with my payments, he made it an absolute breeze. I'd refer Atkinson Reality to anyone!