Virginia Beach is one of the East Coast's hidden gems. Located at the mouth of Chesapeake Bay just where it meets the Atlantic, it is a picturesque coastal city with a lively cultural atmosphere, a surprisingly excellent culinary scene, and a rich history. It is one great destination to cruise to, or to include as part of any East Coast vacation.
One of the highlights of this vibrant, historic Virginia City is its main green space, Red Wing Park. A charming, quiet little corner of natural goodness, Red Wing boasts plenty of attractions and is an ideal spot to relax and get away from the hustle and bustle of downtown. If you are planning a stop in Virginia Beach and would like to know more about this little slice of tranquility, here are the four best things to do and see in Red Wing Park.
Miyazaki Japanese Garden
Get a daily dose of Zen at the Miyazaki Japanese Garden. This beautifully designed garden is a lovely break from the classic Virginia coastal landscape, a shady, tree-filled space complete with red wooden bridge and a number of water features. It offers a great space to breathe and take a moment of calm contemplation.
Cherry Blossom Festival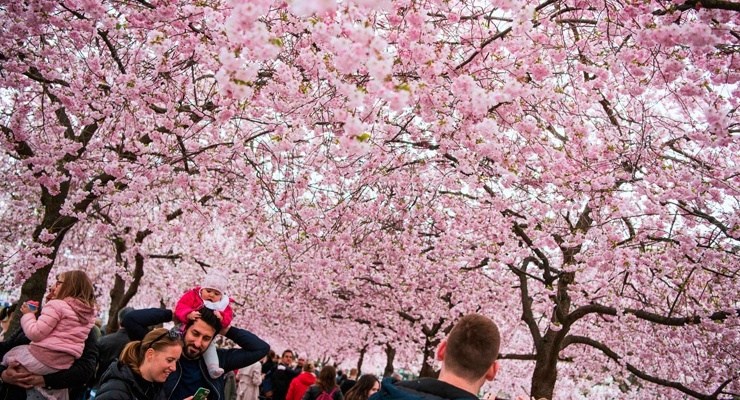 Red Wing Park boasts many gorgeous cherry trees, and the arrival of the blossom in springtime is one of the highlights of the park. To celebrate this wonderful natural vision, the city holds a festival in April, including performances, food and drink stalls, and a large dose of Japanese cultural and artistic activities and events.
Bee City Pollinator Garden
One of the newest additions to Red Wing Park, the Bee City Pollinator Garden was dedicated in June 2021. Part of the Bee City USA initiative, it is designed to help protect and preserve bees, butterflies and other pollinators in order to protect the natural environment. The garden is a wonderfully calm and peaceful space, with a rich variety of native plants that combine to create a beautiful spot. Plus, wildlife fans will enjoy the chance to spot a wide variety of native insects!
Outdoor Sports Facilities
For sports lovers, Red Wing Park has some fantastic facilities. Whatever your ball game of choice, you can indulge it here! You can play volleyball, tennis, racketball, pickleball, and basketball, ensuring that your stay here can be as active and sport-filled as your wish!