There's nothing quite like going to a live show and hearing your favorite band or song. The excitement and energy of the crowd, the dancing, the loud music. It can't be beat! That's why we are bringing you some of the best places to catch live music in Virginia Beach. It just wouldn't be right to leave out some of the best entertainment around town! We've got country, we've got rock, we've got pop, hip-hop, reggae and more. And it doesn't matter what your price range may be because almost all of it is FREE! There is something going on every night from free shows up to national tours with more expensive seating options. Check out all the live music that Virginia Beach has to offer.
VIEW ALL LIVE MUSIC IN VIRGINIA BEACH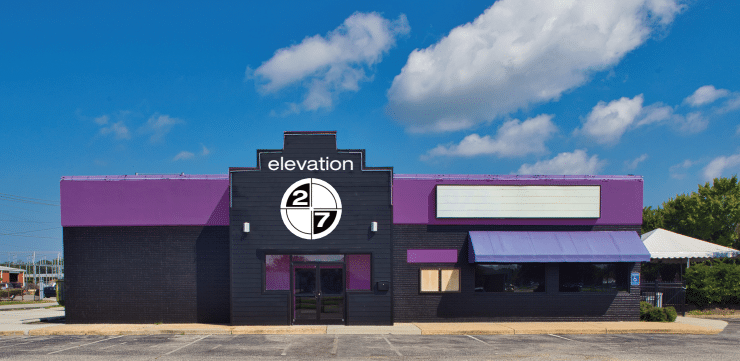 Elevation 27's innovative design responds to musicians' preference for playing to full rooms in smaller clubs. With a floating stage before a spacious open floor, a state-of-the-art sound system, theatrical curtains, and an acoustically enhanced interior, Elevation 27 is among the few venues nationwide that ensure artists and audiences experience the sonic perfection of a professional recording studio.
When you think tapas Lounge, you should automatically think of Central 111.  It is both 100% tapas and 100% lounge at their finest. Hit up Central 111 Tapas Lounge for live entertainment, DJ's and the best tapas in town! If you want a place with high energy, great drinks and food, and some of the best DJ's around, you've found it here. Glam up, gather your friends and be prepared for a wild night.
For more of a laid back experience, check out Big Woody's for lunch or dinner or on any evening for music. Their award-winning wings pair nicely with the live bands playing weekly and brunch is even better with the Bloody Mary Bar! Don't forget to check out Big Woody's for NASCAR, basketball or football on one of the many TV's. And you won't want to miss out on karaoke night!

Enjoy live Irish entertainment with no cover charge, Trivia Nights with exciting prizes, sporting events on multiple flat screen tvs, nightly food and drink specials, and many other events throughout the year. Murphy's has become a great location not only for awesome food and atmosphere but they have a solid music line-up all throughout the year. It is one of the most popular places at the beach so make sure you go and check it out.
Feeling nautical? Lucky Oyster's nautical décor and rustic, laid back atmosphere provides a fun, family location for eating great food and listening to live music. Imagine yourself with a big bucket of fresh oysters with all of your friends and family listening to some great toe-tapping tunes of the best local bands around. With fresh seafood, local bands, and even painting events, there is something for everyone – including the kids – at Lucky Oyster!
During the summer months, the oceanfront stages play great music all week long.  These open air stages and gazebos are along the oceanfront boardwalk and available for anyone to walk by, relax and listen to some of the best local bands.  The best oceanfront stage is the 7th Street Stage. Nestled in between Mahi Mah's Restaurant and Chix Seaside Grill, it is the perfect place to grab a bite and hunker down for the evening to some great sounds.  The music is free but the experience is priceless!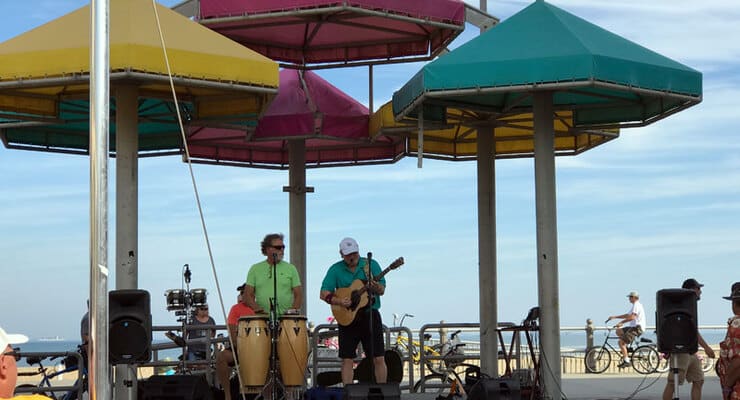 As you can tell, Virginia Beach is the place to be for live music, DJ's, parties, and all-around great entertainment! Top that off with the great food and drinks, and you are sure to have a great time, whether you are a local or a visitor.