Virginia Beach Events -
Races
Whatever you run for, come run with us during the Yuengling Shamrock Marathon Weekend. Celebrate your race and the "Luck of the Irish" with 25,000 runners from all 50 states and around the world.  Lace up your sneakers, adorn yourself in gre...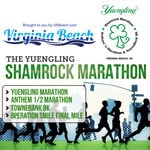 Just how far will you go for an ORANGE CRUSH? Once again this year, the South End Trifecta of Waterman's Surfside Grille, Chixseagrille and The Shack wants to see just how far their customers will go to get their hands on the drink that has ins...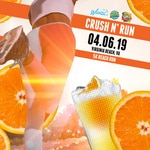 Calling all beach bums: Neptune's 8k Run is back in a big way! With a new course, a new post-race party, new entertainment and more – join us September 28th for one of Virginia Beach's oldest and best loved races. Once you cross the...