Virginia is one of the most beautiful and popular beaches in the United States, so if you are planning your 2015 vacation and you don't know what to do, VA Beach is a really wonderful option and most importantly it's very affordable.  It doesn't matter how big or small your budget is, you can be sure that you'll be able to find a very good hotel and restaurant with great food and very affordable rates.
What else you can do during your vacation in Virginia Beach? What other activities are you looking for? Besides relaxing in the beautiful sand and listening to the ocean and the seagulls. There are many other activities for you and your family to do.  The list is endless.  You just need to know where to look and you can be sure you'll find a lot of other things to do while visiting Virginia Beach.  The Virginia Beach Things To Do page has a lot of good ideas.
First, you must know that in Virginia Beach, entertainment and events are always happening. For example, Virginia Beach not only has fireworks on the 4th of July, we also have them weekly!  See our Virginia Beach weekly fireworks schedule.
On the other hand, if you are traveling with your kids, you'll find plenty of options for them. From the parks and the Virginia Beach Aquarium to having fun in the sand building castles, you can be sure that your kids will have a wonderful time in Virginia Beach.
A popular event for kids is the Chalk the Walk ARTsplosion where professional and amateur artists from all over the world come to display their boardwalk art by drawing it with chalk! Some of the chalk drawings are simply masterpieces!  Kids get to try their hand at it for free!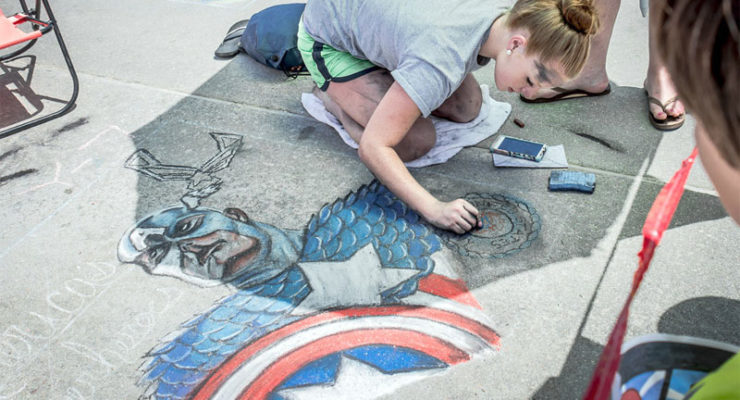 Besides events, yuou can also find other interesting activities like fishing, or have an amazing adventure where you can see dolphins. One of our favorite outdoor tour and sightseeing companies is…
Get crazy and take a kayak or paddleboard out to the bay or ocean and explore!  Dolphins, crabs, whales, birds, ducks, fish and more await.  TULA is one of the most popular outdoor adventure tours in Virginia Beach.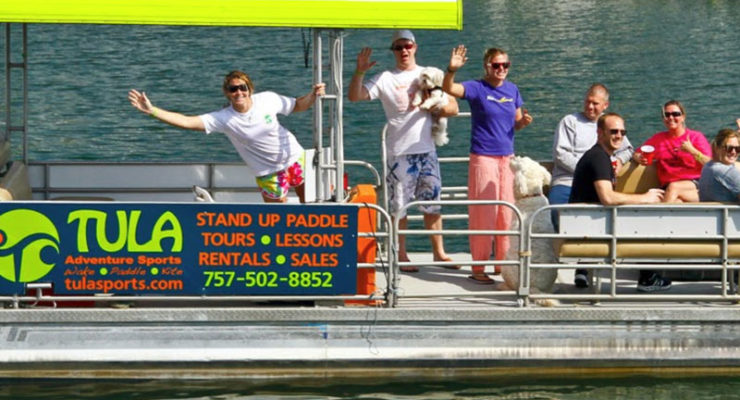 If paying for tours or seeking activities from experts is not your thing, you can always practice kayaking or surfing or just hang out at the beach and swim in the beautiful VA Beach Ocean on your own.
You will also you find cultural activities everywhere, with music concerts and shows.  Check out the Virginia Beach Events page for the most popular events for the summer.  You can also check out the Virginia Beach Things To Do page for more suggestions.
The truth is that no matter if you are traveling with your family or friends, Virginia has something for everyone. So don't think about it twice and visit Virginia Beach this summer in 2015.