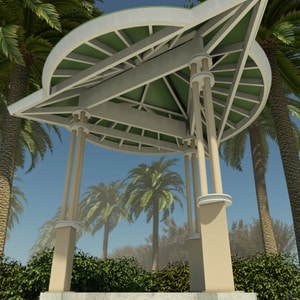 The 34th Street Stage was unanimously approved by Virginia Beach council in April, 2014.  The stage is a small stage that holds a small group of 1-3 people that will perform and play live music.  The 34th Street stage is adjacent to the outdoor patio for Lager Head's Bar and Restaurant (which is inside the newly built Hilton Garden Inn) and the existing Tortugas Cafe & Tiki Bar. 
This stage is approximately two-thirds (2/3) the size of the popular stage at 7th Street and will be very similar in purpose. There will be live music every night during the summer tourist season. That is something that has been needed at the north end of the beach for a very long time.
See you there with your sandals on!