Jan and Zane
About the Band
Category:
Band
Music Genre:
Acoustic, Acoustic Duo, Acoustic Rock, Indie, Pop, Rock
Years of big band experience paired down to acoustic sensibilities, JanD n ZG form an intimate set of songs you love from decades of hits.
Jan and Zane will bring whatever atmosphere the room needs, be it a night of smooth groovin, or a rager of top hits, all in an intimate format.
JanD
A powerhouse of a singer, JanD has been rockin stages from California to Cicily. There's nothing she can't dominate, and no crowd she can't wow.
ZG
From playing for presidents, to crowdsurfing on college kids, ZG has played for audiences all over the continental US, oozing style and multi-talented terror on stages large and small.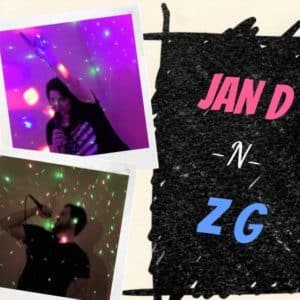 or call 757-460-9000

Where They Are Playing
Sunday, August 4, 2019
6:00 pm - 10:00 pm