Virginia Beach FunkFest Beach Party
Date/Time
Venue/Location
Aug 23 - 24
10:00am - 11:00pm

THIS SPECIFIC EVENT INSTANCE EITHER
DOESN'T EXIST OR HAS ALREADY OCCURRED
Ticketing Information:
GENERAL ADMISSION TO ALL EVENTS IS FREE!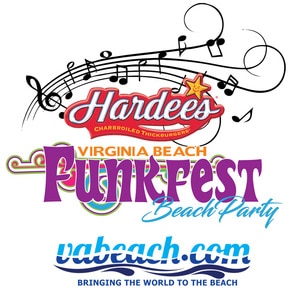 This Event is Produced and Managed by:

Please contact them for specific questions
---
THIS EVENT HAS ALREADY OCCURRED.
IT ENDED ON August 24, 2019 11:00 pm
If this is a recurring event, then we might not have the new upcoming dates in our system. Please check back later or make sure that this event has not changed names or ended permanently.
EVENT DESCRIPTION
The Virginia Beach FunkFest Beach Party is the heart and soul of this weekend event, featuring music generated over the years by influential legends such as James Brown, Sly and the Family Stone, George Clinton, and The Ohio Players. Funk is an American musical style that originated in the mid-to late-1960's when African-American musicians blended soul music, soulful jazz, and R&B into a rhythmic, danceable new form of music. Funk brings a strong rhythmic groove of electric bass and drums to the foreground. Funk music was a major influence on the development of 1970's disco music, and has even impacted house music and hip-hop.
The  Virginia Beach FunkFest Beach Party will take place on a stage on the beach at 24th Street.
Food, merchandise, and dance contests all contribute to a festive, "funky" vibe!
---
---