Best Holiday activities in VIrginia Beach… you ask? The answer is easy… there are ALWAYS fun things to to in Virginia Beach and the holiday season is no exception. This feature article showcases some of the best places for fun with your friends, family or co-workers. This will be your list of things to definitely check out while in Virginia Beach. Have some adventures and have a wonderful holiday season!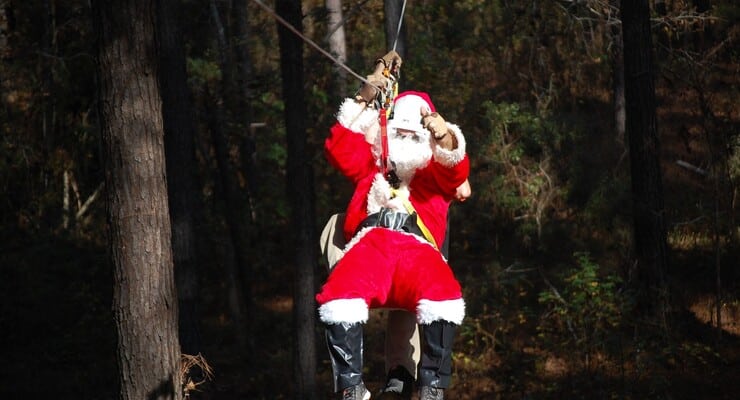 Great news for Christmas break because the Adventure Park will be open for you and your friends to come and enjoy your time off and get some exercise at the same time. The Adventure Park at the Virginia Aquarium is excited to announce that they have added 2 new slide features to the Park in addition to a brand new full course- which just opened with 700 feet of  new ziplining areas. This place is a great regardless of the time of year for fun, excitement and of course exercise. It's a great holiday time adventure and you won't want to miss The Santa Climb taking place this month. See santa in the trees like you've never seen before.
Celebrate the holidays at the Virginia Aquarium! See Santa as he dives in the Red Sea Tunnel every Saturday and Sunday at 10:30 a.m. through December 23, or join Santa and his elves for fun activities each Sunday from 12 p.m. to 3 p.m. through December 23. Check out the Marsh Pavilion for a bit of snowy fun before it closes on January 2 for renovations. As a special treat, don't miss the Store Closing Sale with 50% off happening at the Marsh Pavilion store. Visit https://www.virginiaaquarium.com/visit/Pages/Admission.aspx#Holidays for details and tickets.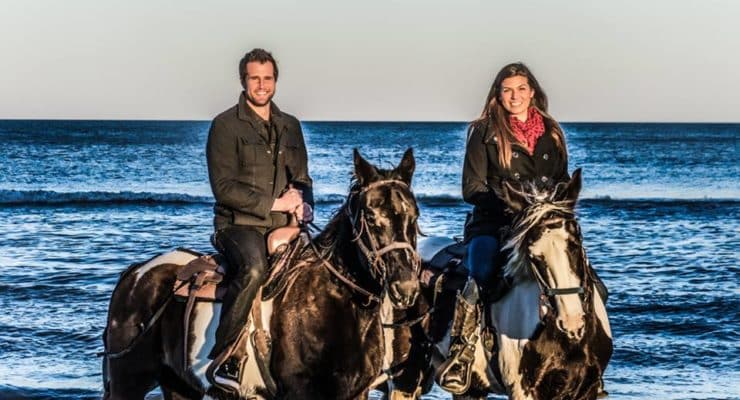 There is no doubt that horseback riding on the beach is a big hit in Virginia Beach. This is one of the most unique attractions in Virginia Beach and not something you can do just anywhere. This time of year makes horseback riding on the beach extra exciting because even though you will need to bundle up (most days)… you will be able to witness the boardwalk and the Holiday Lights at the Beach from a one-of-a-kind vantage point. It's tons of fun taking in the sights and sounds of the holiday season in Virginia Beach.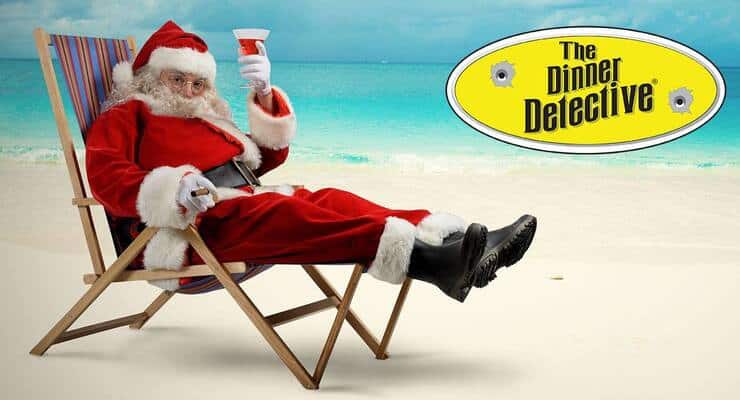 America's largest interactive comedy murder mystery dinner show is a great thing to do for fun during the holidays in Virginia Beach. Solve a hilarious crime while you feast on a fantastic dinner. Just beware! The culprit is hiding in plain sight somewhere in the room, and you may find yourself as a Prime Suspect before you know it. This is an awesome idea for a fun night out during the holidays whether with the family, with your friends or for a company work party. It is a captivating way to enjoy dinner in Virginia Beach.
So make your plans today and have a fun holiday season in Virginia Beach!