Christmas is a time of family fun and games, especially for those families with kids.  There are all kinds of events and activities available in Virginia Beach that will please the whole family, you just have to make sure that you take advantage of them!  By keeping a regular eye on our "Virginia Beach Events" page, you'll be able to understand just how you can get the most out of the holiday season with your friends and family.  All of these events are well attended, so you can take part in them with your neighbors and join in the Christmas cheer and spirit.  The festive atmosphere is more than enough to keep you warm and loved for the year to come. This article gives you some other activities that are popular here in Virginia Beach during the holiday season. It's a mix of ALL types of ideas,… certainly something here for everyone.
Santa Claus is coming to town – Virginia Beach Town Center, that is! Join us on Friday or Saturday, December 1-2, for a festive evening of celebrating, eating, and shopping! "Searching for Santa: A Holiday Musical Show in the Plaza" is a popular outdoor stage production featuring music, festive costumes, and a story that will warm your heart! Taking place around the Fountain Plaza in the heart of Virginia Beach's Town Center, Searching for Santa is the quintessential holiday experience for the entire family. Delight to the magical appearance of Santa Claus and the countdown at Fountain Plaza for the magnificent lighting of the giant holiday tree! Searching for Santa – A Holiday Musical Show in the Plaza is a free event for the whole family.

Celebrate the Holidays with friends, family and Virginia wine as Virginia Beach Convention Center is magically transformed into a Winter Wine Wonderland! Music, Virginia wine, dancing and great gift shopping just in time for the Holidays. Winter Wine Celebration opens with Dustin Furlow, a self-taught guitarist/vocalist whose influences span many genres of music. Elements of finger-style guitar virtuoso Andy McKee can be heard in his music as well as the lyrical hooks and text-painting of today's contemporary songwriters. VEER Magazine says "Incredible talent – playing every venue there is – from NORVA to smallest of local cafes – the emerging acoustic talent in the region."
These Rides start after sunset on the beach to enjoy the Festival of Lights. They start around Thanksgiving Day and end on New Years Day. A totally unique Christmas experience is definitely horseback riding on the beach. It's quite simply one of the best ways to see the oceanfront. Virginia Beach Horseback offer their Festival of Light Horseback Rides for a truly memorable holiday here in Virginia Beach. Mark on your your itinerary!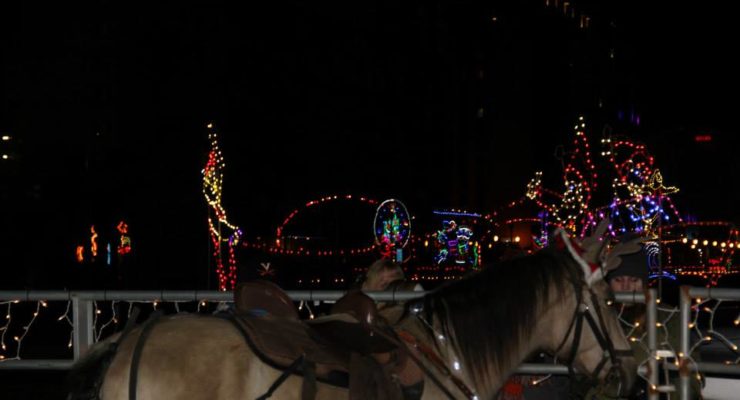 The Virginia Symphony Orchestra is also putting on the Jingle Bell Jam, a well loved Christmas classic, and the Handel's Messiah.  Each with their own night, you can celebrate with fantastic, wholesome music and an incredible, talented show that is being put on by this phenomenal group.
This is a truly unique holiday activity and for many an item on their bucket list. Whether you're coming from near or far, The Adventure Park is a great way to spend a day of active fun with your family and friends. Located in the majestic trees of the Aquarium, between the Marsh Pavilion and the Bay & Ocean Pavilion, you will find our amazing "aerial forest park." The first of its kind in Virginia. And during the holidays it's incredible with all the holiday lights making it a unique activity for the whole family.