Veterans United Home Loans Amphitheater
3550 Cellar Door Way Virginia Beach, VA 23456
(757) 368-3000
Region: Princess Anne Corridor, Virginia Beach
Description
The Veterans United Home Loans Amphitheater is an amphitheater that plays large music events in Virginia Beach from National and international recording artists. It is also known as the Virginia Beach Amphitheater and is located perfectly by the sandy beaches of Virginia.
The venue boasts a seating capacity of 20,000 thousand, with no area of lawn escaping huge crowds of dancing feet! The venue also has a huge canopy, closer to the main stage for those that want to escape the summer sun.
The theater was opened in 1996 and has over years, Increased in popularity, due to it's perfect summer location and large seating capacity.
Items ALLOWED to be brought into the venue:
-1 sealed bottle of Water
- Food in a clear 1 gallon ziplock plastic bag
- Purses
- Umbrellas
- Average size Bags/Backpacks (All Bags/Backpacks will be subject to search)
- Blankets
- Lawn Chairs
Items NOT-ALLOWED to be brought into venue,but are not limited to:
- Glow Sticks
- Coolers
- Video or Audio Recording
- Fireworks
- Weapons of any kind
- Illegal Drugs/substances
- Go Pros & Tablets
- Alcohol
- Glass containers
- laser pointers
- Animals ( except service animals)
- Frisbees
Traffic
Heavy traffic into the venue is expected. We strongly recommend early arrival and carpooling when possible. Please check local traffic reports for real time updates.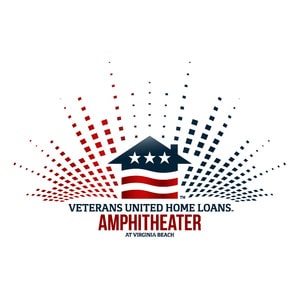 With an average of 30 national and international recording artists coming each year, this is the place to hear a fantastic concert! Only 10 minutes from the oceanfront!