Virginia Beach is well-known for its seafood.  Everyday boats go out and bring back fresh fish and other seafood for the locals and tourists both.  These fishermen and women do this day in and day out and they know the best spots to go.  Now you too can experience top class sport and charter fishing in Virginia Beach.
To experience some of the coolest fishing that you will ever get a chance to do you can charter a fishing trip for you and your friends.  There are a variety of different companies in the Virginia Beach area that charter top class fishing trips.  No matter what kind of fishing trip you want to charter you can find it in Virginia Beach, there is inland fishing, freshwater fun, and offshore fishing.  It's not a surprise that Virginia Beach is well-known for its fishing experiences.
First Landing Charters is operated out of Lynnhaven Municipal Marina near Shore Drive and Bay Island.  Captain Jay owns the Susan C and can support both recreational fishing needs as well as competitions.  Check out First Landing Charters the next time you are in Virginia Beach. They have a top-notch organization and their customers rave about their experiences.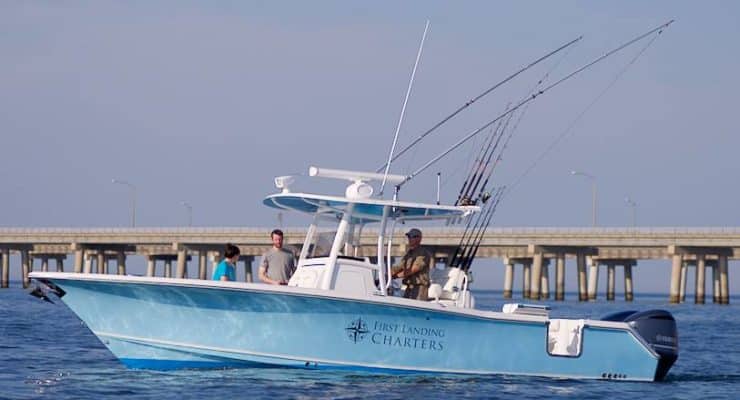 AquaMan Sportfishing Charters is operated out of Rudee Inlet which is walking distance from the oceanfront at the south end.  The Flat Line is the boat and it is capable of going off-shore or simply in the Chesapeake Bay. With nearly 50 years combined experience in local waters, the team is ready to show you the ropes and get a fish on the line.
Backlash Sportfishing Charters is also operated out of Rudee Inlet. The Backlash is a 2006 56′ custom Purdue Sportfisher. The nicest Charter boat in Rudee Inlet. Capt Steve has been fishing the waters off VA and NC for over 40 years and does everything in his power to ensure that you catch fish and have a great time. He is a multiple tournament winner, most recently the 2015 White Marlin Open.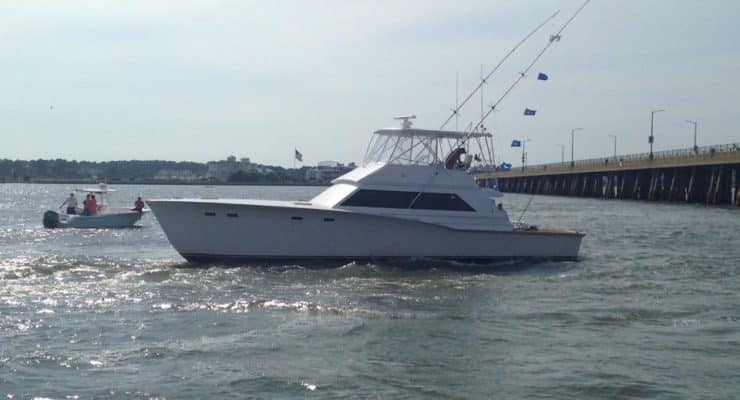 Whether you are looking to have a top class fishing experience for fun or you looking to break records you will enjoy your trip to Virginia Beach.  There is plenty of fishing action for everyone.
For more information about fishing in Virginia Beach, please see our FISHING IN VIRGINIA BEACH page.