Sandbridge Blue
1993 Sandbridge Road Suite 107 Virginia Beach, VA 23456
844-210-6299
Region: Sandbridge, Virginia Beach
Description
Sandbridge Blue is your source for Virginia Beach vacation rentals, delivering unmatched experience, results, and Blue Ribbon customer service. Premiere Virginia Beach, VA vacation rental homes in the Sandbridge area are here! Sandbridge Blue prides itself in taking the worry out of a Virginia Beach Vacation Rental for you. We provide all of our guests sheets and towels (we make the beds before you arrive) at no extra charge!
All of the pricing on our site is ALL INCLUSIVE meaning no nickel and dime charges such as cleaning fees, handling fees, security deposits, damage waivers and the like.
We also provide all of our guests our exclusive keyless entry where we will send you a key-code prior to arrival. No more racing to get to a check-in office to pick up keys. Simply enjoy your Virginia Beach Vacation Rental property as soon as you arrive!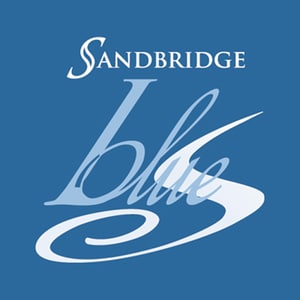 Sandbridge Blue has a georgeous selection of Beach Rentals in Sandbridge and in the OuterBanks (NC) that you need to see for yourself to appreciate!

Amenities
ADA Compliant
Barbeque / Picnic Area
Bicycles Available
Exercise Room
Full Kitchen
Game Room
Hot Tub / Jacuzzi in Pool Area
Hot Tub / Jacuzzi in Room
Indoor Pool
Internet (Free)
Kid/Family Friendly
Laundry
Microwave
Oceanfront
Oceanfront View
Outdoor Pool
Parking- On Site
Pet Friendly
Wheelchair Accessible
Wi-Fi Access Available
Featured Sandbridge Blue Rental Properties
3409 Sandfiddler Road
To Beach: Semi-Oceanfront
Bring the family and jump for "Joy Seas"! This beautiful newly renovated semi-oceanfront home gives you the perfect feel of being at the b...
2784 Sandpiper Road
Amazing views and beautifully decorated with the beach in mind, you and your family will love the location and amenities provided at BEACH PLANTATION!...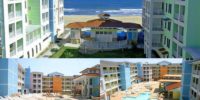 3700 Sandpiper Road A409
To Beach: Less than 100ft
Sanctuary Resort 3 Bedrooms 3 Bath Limit 10
---
Coupons for Sandbridge Blue
1993 Sandbridge Road Suite 107 Virginia Beach, VA 23456
Sandbridge Blue
Our experience has been great. We have rented Oh The Places You'll Go two years in a row. The house is fantastic and we will be back for a 3rd year.
We texted them during our stay for a couple items and they responded ASAP and fixed every problem in lighting speed.
The Mermaid Inn is a good rental property but could be great if the owners would pay attention to a few details. The furniture is mostly adequate and comfortable. The house is flanked on both sides by larger and newer homes but the amount of tenants does not interfere with the enjoyment of your property. Access to the beach is great, but the dune is quite close to the pool fence, so the views of the ocean are from the second story only. It needs more good items to cook with and keep the place clean during the week, that make more sense for the capacity of tenants. No useable broom, no dustpan (we supplied those) one kitchen towel and wash cloth (we had to buy more). No outdoor broom or hose nozzle to keep the sand away from the pools (we just weren't going to buy more stuff at that point). We bought three buckets to rinse our feet off before entering the house or pools but it was not enough when little kids are in and out of the pool. Yes there are hoses and an outdoor shower, but there was so much sand already all over the pool area that it was unavoidable and no way to seriously clear it away without taking an entire day or more of your vacation time. The washer and dryer are newer large capacity and awesome, the refrigerator was more than adequate. The biggest issue we had was the place was not clean. The reason I will not get into the details here has to do with the fact that when I texted Sandbridge Blue on our first day I received a call back once they opened on the second day and they came out and cleaned the first area we had determined needed immediate attention. The second time we called they again immediately responded with maintenance and cleaning crew and addressed all our concerns. Even went out and purchased a new TV for the one that didn't work. We have been renting in Sandbridge for seven years and we know that rentals are never perfect so the response from the management team is imperative for a good time in the rental. I will say that they do need to take a look at who cleaned that house and either put them on a plan that has someone checking their work for several weeks or, get rid of them if they have too many complaints already. I can't blame them for things the house does not have to begin with unless they are also responsible for alerting the owners as to what needs to be replaced or added in order to properly maintain the rental. It seems to me that this is something the owners should be paying attention to.
Our overall experience in the house was positive once issues were addressed, but I will say that for the price we paid, those issues simply should not have been there to begin with, and I am hoping by giving this review those in charge will take note and see to it that the reviews in the future are much better. While we would like to be able to trust that we could rent there again with no issues, I'm not sure how that could be assured.
Always an awesome experience! Highly recommend, great prices and friendly helpful staff!