Sandbridge Blue
1993 Sandbridge Road Suite 107 Virginia Beach, VA 23456
844-210-6299
Region: Sandbridge, Virginia Beach
Description
Sandbridge Blue is your source for Virginia Beach vacation rentals, delivering unmatched experience, results, and Blue Ribbon customer service. Premiere Virginia Beach, VA vacation rental homes in the Sandbridge area are here! Sandbridge Blue prides itself in taking the worry out of a Virginia Beach Vacation Rental for you. We provide all of our guests sheets and towels (we make the beds before you arrive) at no extra charge!
All of the pricing on our site is ALL INCLUSIVE meaning no nickel and dime charges such as cleaning fees, handling fees, security deposits, damage waivers and the like.
We also provide all of our guests our exclusive keyless entry where we will send you a key-code prior to arrival. No more racing to get to a check-in office to pick up keys. Simply enjoy your Virginia Beach Vacation Rental property as soon as you arrive!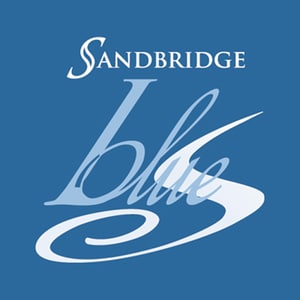 Sandbridge Blue has a georgeous selection of Beach Rentals in Sandbridge and in the OuterBanks (NC) that you need to see for yourself to appreciate!

Amenities
ADA Compliant
Barbeque / Picnic Area
Bicycles Available
Exercise Room
Full Kitchen
Game Room
Hot Tub / Jacuzzi in Pool Area
Hot Tub / Jacuzzi in Room
Indoor Pool
Internet (Free)
Kid/Family Friendly
Laundry
Microwave
Oceanfront
Oceanfront View
Outdoor Pool
Parking- On Site
Pet Friendly
Wheelchair Accessible
Wi-Fi Access Available
Featured Sandbridge Blue Rental Properties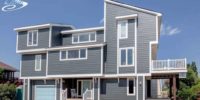 Sandbridge
BE THE FIRST GUESTS TO STAY IN THIS LOVELY REMODELED OCEANFRONT HOME AT THE QUIET NORTH END! Welcome Hala Kahiki to the summer of 2015! Newly purchase...
House 5 Bedrooms 4 Bath Limit 18 u8x7co8
View Property
Sandbridge
BLUE RIBBON PROPERTY WITH BRAND NEW KITCHEN IN 2015 One of a kind oceanfront property, Oceans 11 is the ONLY Sandbridge Oceanfront home with Eleven Be...
House 11 Bedrooms 10 Bath Limit 26 u8x7co8
View Property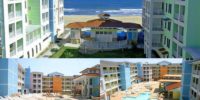 Sandbridge
Sanctuary Resort 3 Bedrooms 3 Bath Limit 10
Sanctuary Resort 3 Bedrooms 3 Bath Limit 10 u8x7co8
View Property
Sandbridge
Wake up to sunshine and warm weather, breathe in the salt air, and adjust to a slower pace as you catch the panoramic views from Sanctuary Penthouse. ...
Condo Semi-Oceanfront 3 Bedrooms 3 1/2 Bath u8x7co8
View Property
Sandbridge
Amazing views and beautifully decorated with the beach in mind, you and your family will love the location and amenities provided at BEACH PLANTATION!...
House – 3rd Row 6 Bedrooms 3 1/2 Bath Limit 15 u8x7co8
View Property
Sandbridge
Major remodel to Shining Star is sure to make it shine even more! Two new bedrooms and two brand new bathroms on the first floor are added to make thi...
House Oceanfront 10 Bedrooms 9 1/2 Bath Limit 26 u8x7co8
View Property
Sandbridge
Starfish Inn provides a restful luxurious beach retreat with designer touches that look as though the house belongs right out of HGTV. There are decks...
House 8 Bedrooms 7 Bath Limit 20 u8x7co8
View Property
Sandbridge
It's time for a vacation that's "Strickly Fun"! WOW will be everyone's reaction in this coastal beauty with 7 bedrooms a...
House 7 Bedroom 6 Bath Limit 17 u8x7co8
View Property
Sandbridge
Bring the family and jump for "Joy Seas"! This beautiful newly renovated semi-oceanfront home gives you the perfect feel of being at the b...
Semi-Oceanfront House 5 Bedrooms 2 1/2 Bath Limit 13 u8x7co8
View Property
VABeach.com Custom Photos
There are no Upcoming Events that VABEACH.COM is aware of for Sandbridge Blue.
Please call us at 757-460-9000 to get your events listed or visit our Virginia Beach Events page.
---
Coupons for Sandbridge Blue
1993 Sandbridge Road Suite 107 Virginia Beach, VA 23456
Sandbridge Blue
Amazing !!! I just spent a week in Virgina Beach (Sept 7-14, 2013) with my family at a Sandbridge Blue rental property. Best vacation ever and will plan to make this an annual vacation in the years to come.
We stayed at a Sandbridge Blue property in April and absolutely loved it! They did a great job providing quality service.. the keyless entry was PERFECT!