Boardwalk Weekend
Date/Time
Venue/Location
Sep 27
12:00pm - 11:00pm

THIS SPECIFIC EVENT INSTANCE EITHER
DOESN'T EXIST OR HAS ALREADY OCCURRED

Sep 28
10:00am - 11:00pm

THIS SPECIFIC EVENT INSTANCE EITHER
DOESN'T EXIST OR HAS ALREADY OCCURRED

Sep 29
10:00am - 11:00pm

THIS SPECIFIC EVENT INSTANCE EITHER
DOESN'T EXIST OR HAS ALREADY OCCURRED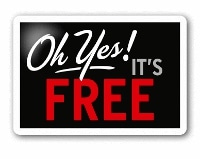 This Event is Produced and Managed by:

Please contact them for specific questions
---
THIS EVENT HAS ALREADY OCCURRED.
IT ENDED ON September 29, 2019 11:00 pm
If this is a recurring event, then we might not have the new upcoming dates in our system. Please check back later or make sure that this event has not changed names or ended permanently.
EVENT DESCRIPTION
It's Virginia Beach's most famous party – The Neptune Festival's Boardwalk Weekend!
This grand finale to the  Neptune Festival season includes something for everyone! Boardwalk Weekend's signature event is the renowned Neptune's International Sandsculpting Championship. Internationally known as the largest competition of its kind in the United States, this event has the richest prize purse in the country and draws professional sand artists from around the globe to cultivate their finest masterpieces. These showy sand masterpieces will be on display in the Neptune Sand Gallery, Neptune's Land of Sand, from Friday September 27th – Sunday, September 29th.
The weekend also includes a continual series of daily outdoor concerts along 35 blocks of the Boardwalk with a variety of live music.
Past perfomers included TR3 featuring Tim Reynolds, The Connells, Langhorne Slim & The Law, Eric Paslay and Steel Pulse. Additional weekend features include the Neptune Art and Craft Show with over 250 artisans showcasing their talent along the boardwalk; a spectacular Saturday night fireworks display over the Atlantic Ocean; volleyball tournament; Atlantic Sailing Regatta; and an 8K and 5K run.
There is even a 26-yard Crab Crawl for kids up to 5. Additionally, the Grand Parade features more than 100 floats, military units, costumed characters and marching bands, including the award winning Booker T. Washington High School Marching Band, along the oceanfront.
Below is general information about Neptune Festival Boardwalk Weekend.
HOURS
Friday, September 27: 12:00 P.M. – 11:00 P.M.
Saturday, September 28: 10:00 A.M. – 11:00 P.M.
Sunday, September 29: 10:00 A.M. – 6:00 P.M.
Boardwalk Weekend Highlights
Neptune's International Sandsculpting Championship
Between 4th and 10th Streets on the beach under the big tent
Entrance to Land of Sand on 7th Street.
Neptune's International Sandsculpting Championship returns to the oceanfront as one of the world's largest sandsculpting competitions.
The results of this spectacular competition will be on display under the big tent (Neptune's Land of Sand) for 10 days beginning Friday, September 29 –Sunday, October 8 Admission to "Neptune's Land of Sand" is $5.00 per adult with children 12 and under free when accompanied by an adult. A discount "Buy 1-Get 1 Free" lunch coupon is included with purchase. NO ANIMALS allowed. "Neptune's Land of Sand" is wheelchair accessible. Special sand "photo ops" available.
Neptune's "Land of Sand" hours:
Friday, 9/28: 9 am – 11 pm
Saturday, 9/29: 9 am – 11 pm
Sunday, 9/30: 9 am – 9 pm
Monday – Sunday: 10/1 – 10/7: 10 am – 6 pm
Vote for your favorite solo and team sculpture in the People's Choice Voting available at the event. Also, receive a discount lunch coupon with admission ticket. On Friday and Saturday of Boardwalk Weekend, don't miss the excitement of speed sand sculpting with the "Quick Sand" as master sculptors square off in a game of speed against the clock.
Amateur Sandsculpting – School Division and Freelance Sculpting Divisions
Saturday: 8 a.m. – 1 p.m.
School Division: 4th – 6th Streets
Freelance Division: 8th – 10th Streets
During Boardwalk Weekend, you can also cheer on your favorite local school or freelance entrant as the amateur division shows its style. This year's theme is "Adventures Through Books." Pre-registration is required to participate.
Neptune Festival Art and Craft Show
Friday: Noon – 7 p.m. • Saturday: 10 a.m.- 7 p.m. • Sunday: 10 a.m.- 6 p.m.
18th – 29th Streets, Virginia Beach Oceanfront
More than 250 exhibitors present original works of art in individual displays along the boardwalk. The artists exhibiting between 25th – 28th Streets have been selected as eligible for judging for awards. Free and open to the public.
Neptune Festival Boardwalk Weekend Music
3 musical stages located at 17th Street, 24th Street, and 31st Street on the Boardwalk
Stages times: Fri: 6:00 p.m. – 11 p.m. • Sat: 1 p.m. – 11 p.m. • Sun: 1 p.m. – 6 p.m. Over 30 free concerts throughout the weekend. Visit www.neptunefestival.com for complete stage lineup.
Boardwalk Weekend Food & Exhibitors
Friday: Noon – 11 p.m. • Saturday: 10 a.m. – 11 p.m. • Sunday 10 a.m. – 6 p.m.
Along the Boardwalk between 10th – 35th Streets, Virginia Beach Oceanfront
This year's outdoor dining experience features all of your favorite festival fare – enjoy the view of the Atlantic Ocean along with fresh crab cakes, mouth watering barbecue, fresh cut French fries, savory chicken on a stick, hot funnel cakes and cool Italian ices to list just a few! You'll find these delectable food offerings, great exhibitors and bountiful shopping all along the Boardwalk.
Neptune's 8K run and 26-yard Crab Crawl.
Saturday: 7:45 a.m.
24th Street, Virginia Beach Oceanfront
Run, jog, walk, or skip your way down Atlantic Avenue to Rudee Inlet as spectators and family cheer you on the whole way. Afterwards, bask in your achievement in the 24th Street Park while enjoying plenty of food, drinks, fantastic views of the ocean, and even a door prize or two! There is plenty of fun to be had for racers and their guests, but pre-registration is required to participate. Spectators and viewing are free and welcome along the route.
43rd Annual Event
Neptune Festival T-Shirt with 8k and 5k Registrations
Race After party in 24th Street Park includes pizza, bagels, fruit, sodas, beer, and awards!
Neptune Festival Weekend Festivities
Fast and flat course!
ROCK YOUR MOST CREATIVE NAUTICAL ATTIRE FOR A CHANCE TO WIN THE PRIZE FOR BEST COSTUME!
FOR THE LITTLE ONES (UP TO 5 YRS OLD): 26 YARD CRAB CRAWLER RACE
Neptune's Atlantic Regatta
Saturday: 8:00 a.m. – 3:00 p.m.
Virginia Beach Oceanfront.
This recreational sailing event is presented in conjunction with the Broad Bay Sailing Association. Cruisers and catamarans will sail between Cape Henry and Rudee Inlet. Limited beach viewing.
Neptune Volleyball Tournament
Saturday and Sunday: 9 a.m.
32nd– 36th Streets, Virginia Beach
2 v 2 and 4 v 4 play heats up the sand as men, women, and coed divisions compete for titles on the oceanfront. Hosted in cooperation with Volleyball Virginia, numerous skill level classes are available for entry. Set and spike your weekend to a new level by getting your piece of the beach at Neptune's Volleyball Tournament. Games begin at 9:00am on both days.
Volleyball Virginia offers two ways to pre-register for this event – Teams can generate a printed entry form and mail in with a check or money order, or teams can enter on-line using a credit card. For more information, please contact Volleyball Virginia at (757) 497-8282.
Neptune Grand Parade
Saturday: 11:30 a.m.-1:00 p.m.
16th – 32nd Streets, Atlantic Avenue, Virginia Beach Oceanfront
One of the highlights of the weekend, The Neptune Festival Grand Parade includes over 100 parade units from floats to marching bands, larger than life balloons, costumed characters and more! Even King Neptune XLIV and his entire Royal Court join the fun!
Fireworks Extravaganza
Saturday: 9 p.m.
20th Street from the ocean, Virginia Beach Oceanfront
Our spectacular fireworks show just gets bigger and better each year. Watch as thousands of brilliant colors explode over the Atlantic Ocean. Produced by Dominion Fireworks Company. Free and open to the public.
Youth Art Show
Sunday: 10 a.m. – 5 p.m.
27th – 28th Streets, Virginia Beach Oceanfront
Open to all young artists in grades 9 – 12, this event gives them a chance to display and sell their creations in a juried venue. Prizes totaling $1,600 will be awarded in various categories, including Best in Show, Neptune Youth Artist, Photography, and Most Creative. The awards also include Visual Arts High School (HS) and Visual Arts Magnet (M) in the medium categories to encourage participation from high school visual arts programs.
NEW! Boardwalk Weekend Special Event – Tidewater DOCKDOGS!!
Friday: 12 p.m. – 4:30 p.m.
Saturday: 10 a.m. – 4:30 p.m
Sunday: 10 a.m. – 4:30 p.m.
15th Street, Virginia Beach Boardwalk
The world's premier canine aquatics competition where you can have the most fun with your dogs! Dock diving in an exciting performance sport that is all about fun for dogs, owners and spectators. During Neptune
Festival Boardwalk Weekend, dogs will participate n Big Air, Extreme Vertical and Speed Retrieve competitions!
Any breed from the smallest Chihuahua to the largest Great Dane is welcome at a DockDogs event. Viewing is free and open to the public but pre-registration is required to participate.
LIVE MUSIC: PLEASE NOTE THIS ONLY REFLECTS LAST YEAR'S LINE-UP. NEW MUSIC LINE-UP COMING SOON!

Boardwalk Weekend fills 3 musical stages with great local and national talents. Stages are located at 17th, 24th, and 31st Streets on the Boardwalk.
Tailgate Down
6:00pm
ERIC PASLAY
9:00pm
Lewis McGehee
6:00pm
Guava Jam
9:00pm
More Perfect Jones
6:00pm
Breaking Brad
9:00pm
Saturday, Sepember 28, 2017 
Joe Gosman Band
1:00pm
Plastic Eddie
3:30pm
Ben Phelps Project
5:30pm
Buddha Council
7:30pm
FIREWORKS
9:00pm
STEEL PULSE
9:30pm
Brackish Water Jamboree
1:00pm
Intangible Cats
3:30pm
The Gold Sauce
5:30pm
THE CONNELLS
7:30pm
FIREWORKS
9:00pm
Anthony Rosano & The Conqueroos
9:30pm
Nate Sacks & The Life Hacks
1:00pm
Jesse Chong Band
3:30pm
TR3, feat. TIM REYNOLDS
5:30pm
Delirious George
7:30pm
FIREWORKS
9:00pm
Galaxy Dynamite
9:30pm
Sunday, September 29, 2019

BJ Griffin & the Galaxy Groove
1:00pm
LANGHORNE SLIM & THE LAW
4:00pm
Bennett Wales & the Relief
1:00pm
Power Play
3:30pm
The Get Down Band
1:00pm
The Janitors
3:30pm
---
---
EVENT SPECIAL NOTICES AND INFORMATION
Parking: CLICK HERE for your travel options, as well as parking locations and prices
Road Closures: Atlantic Avenue (between 5th-34th Streets) will be closed Saturday, September 30th from 7:00am-9:15am, and again from 10:00am-1:00pm.
Festival Transportation: HRT Trolleys will run along Atlantic Avenue between 1st and 42nd Streets between 8 a.m. and Midnight throughout the Boardwalk Weekend. Rides are just $2 each. The easily identifiable trolley stops are conveniently located up and down Atlantic Avenue. Trolleys arrive approximately every 20 minutes, but can take longer due to heavier traffic on event weekends. Visit http://www.gohrt.com/services/vb-wave/ for more information on oceanfront transportation.
Restrooms are located along the boardwalk and the 17th, 24th and 31st Street Parks.
Beverage Tents are located at 17th, 24th, and 31st Streets. Please have a valid photo ID. You must be 21 years or older to purchase and consume alcohol.
Festival Information and Brochures can be found at kiosks on 17th and 24th Streets on the Boardwalk.
First Aid station is located on 16th Street.
Commemorative Posters will be for sale at 24th Street. Posters and a limited number of autographed posters are available for purchase on the boardwalk or in advance at the Neptune Festival office and online.
Commemorative T-shirts are available for purchase along the Boardwalk at 16th, 24th and 31st Streets.
Recycling: The Neptune Festival is certified Virginia Green! Our goal is to reduce our environmental impact through recycling, water and energy conservation, and community and business involvement. Please look for recycling available up and down the Boardwalk and in the parks.
PHOTOS
WHAT'S NEW