If you are looking for things to do this spring in Virginia Beach we want to give you some ideas. Spring is such a vibrant and fun time to be in Virginia Beach. The entire town comes back to life. Seems like we are all ready for activities outside. The boardwalk becomes active again and as a result there is an awesome vibe in the air. The best part is that the weather this time of year is… simply beautiful.
This is the perfect activity for a warm spring day in Virginia Beach. First Landing State Park with it's 2,888-acre park including 1.25 miles of beach and more than 19 miles of picturesque hiking trails through protected salt marsh habitat, freshwater ponds, beach, dunes, forest, tidal marsh and cypress swamp. Since it's such a big park it offers many days of exploration. Just choose a trail and start your adventure.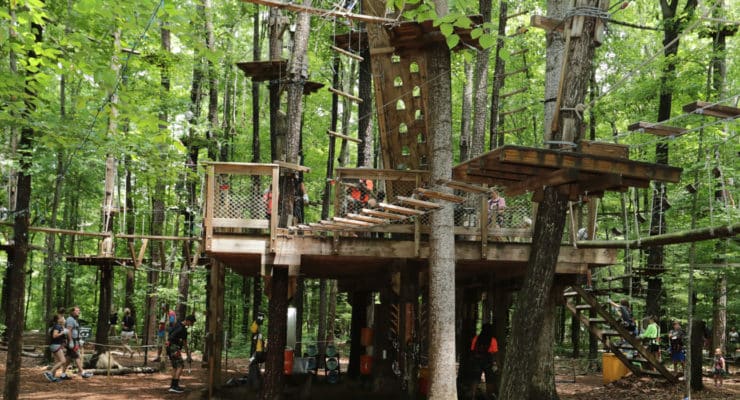 If you want to experience the natural world in an exciting new way The Adventure Park at Virginia Aquarium is a great plan for a creative adventure this time of year. Go ahead and "take to the trees" above the Aquarium's Nature Paths and across Owls Creek. on one of our many "treetop trails" with thrilling "crossings" between tree platforms. Great way to enjoy time outdoors and get a work out at the same time.
Check Out a Sunrise or Sunset at the Beach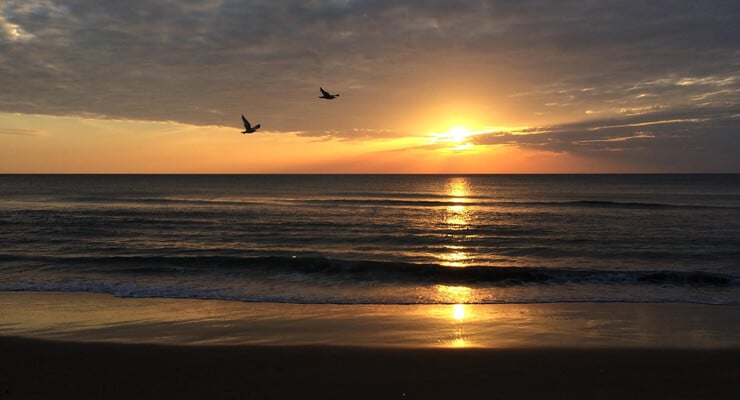 To see the sun rise over the Atlantic Ocean and set over the Chesapeake Bay is quite the experience. You can do both in one day here. This is because we experience a relatively late sunrise and early sunset. As a result, this is unique opportunity. Take in the colors of a sunrise from a chair on the beach and consider an exursion on a kayak trip along the Chesapeake Bay to witness the sunset. It's one of the BEST free things we can ALL enjoy at the beach.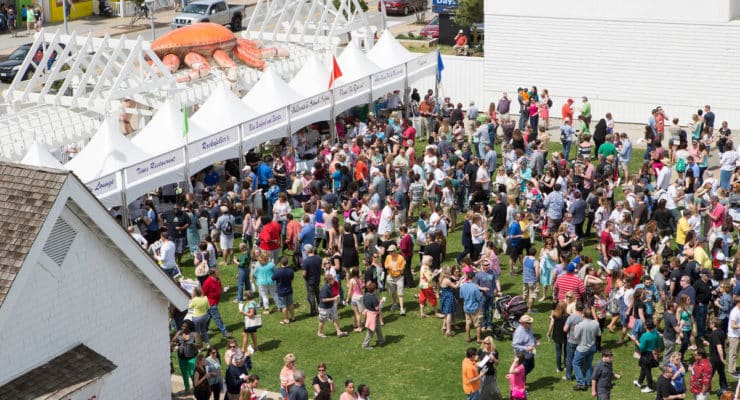 The East Coast She Crab Soup Classic, presented by ECPI University's Culinary Institute of Virginia, is an annual celebration of one of our local culinary staples – She Crab Soup. Pitting some of the finest recipes against each other, local restaurants compete to take home the People's Choice Awards, determined by you, the taster. Certainly you will want to put this event on your list to kick-off the spring season.
The Dolphin Discovery Tours offer an unforgettable 90 minute excursion aboard the Atlantic Explorer in search of Virginia's most common and charismatic marine mammal, the bottlenose dolphin. Brown pelicans, bald eagles, and other sea birds are frequently sighted, along with sea turtles.This is a favorite activity for the spring. A must-do attraction in Virginia Beach because being close with nature is always a thrill.