Wedding days for many people only happen once.  That is why having an extra special wedding is important. In fact, it is imperative to have your dream wedding.  Virginia Beach is the perfect location for a wedding and offers a variety of different venues and locations to ensure that your wedding is just the way you want it.
BEACH WEDDINGS
Churches are very traditional and there are plenty of churches in Virginia Beach…but have you ever thought of having a wedding on the beach?  In Virginia Beach you can have your wedding with the surf in the background, the sand under your feet, and the sun hanging high overhead.  With very few rainy days, if any, during the summer you will be almost guaranteed to have a nice day.  You can use one of the many highly populated beaches or go for a more secluded beach.
CHURCH WEDDINGS
If the beach wedding is not your style, you can also choose from any of the hotel conference rooms and ballrooms. The hotels that serve so well as locations for conferences can be dolled up to be amazing wedding venues.  Virginia Beach has some of the most exclusive and highest rated hotels in the country.  You can even use a beach side hotel to get the best of both worlds.  Most hotels in the area are not unfamiliar with hosting weddings and are prepared to help you with any of your wedding planning needs.
You can also choose from a variety of chapels for a more traditional setting.  Due to the popular beach front environment there are many well designed and beautiful chapels and churches in the area of almost any faith you could hope to look for.  Each one of these locations will offer you a special experience.
SCENIC WEDDINGS
The Founders Inn and Spa hotel's romantic Colonial English gardens, quaint indoor atrium, or Regent University's Divinity Chapel, are the perfect settings for each couple to begin their life together. Allow our highly trained professional and experienced catering and banquet staff to take care of every detail and create the wedding of your dreams in Virginia Beach.
Southern elegance, lake and garden views, combined with exceptional food prepared by our talented, award-winning culinary team will ensure you and your Virginia Beach wedding guests have a unique and memorable wedding experience. Whether you envision a lavish sit-down dinner for hundreds or a loving intimate gathering of family and friends, we can help make your day truly special. And let us not forget all their pampering services available at Flowering Almond Spa located on site.
Every wedding is different – but The Founders Inn and Spa's passion for excellence ensures it is one your wedding guests will long remember.
Another really scenic and memorable place to have a wedding is at the Lesner Inn, overlooking the Lynnhaven inlet to Broad Bay.  It is beautiful and the evening sunsets are unmatched anywhere in Virginia Beach.  We personally have been to several weddings here and each one has been gorgeous and very memorable.  You have to check it out in order to get an understanding of how beautiful the backdrop and scenery is.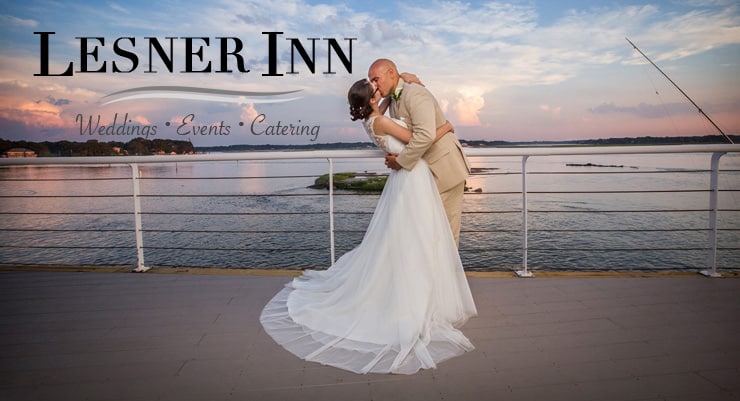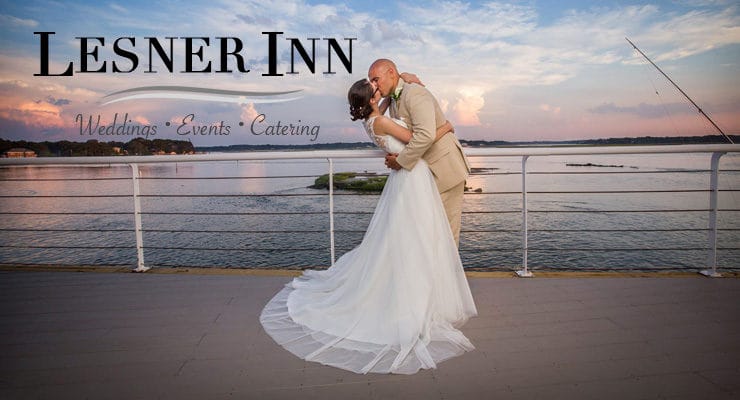 If none of these sound like what you are looking for maybe you should consider a wedding at one of the local museums or art centers.  Museums in the area are quite familiar with hosting weddings and will be able to work with you to meet your wedding needs.  Imagine getting married on the bow of a ship at one of the naval museums or surrounded by priceless art at an art museum.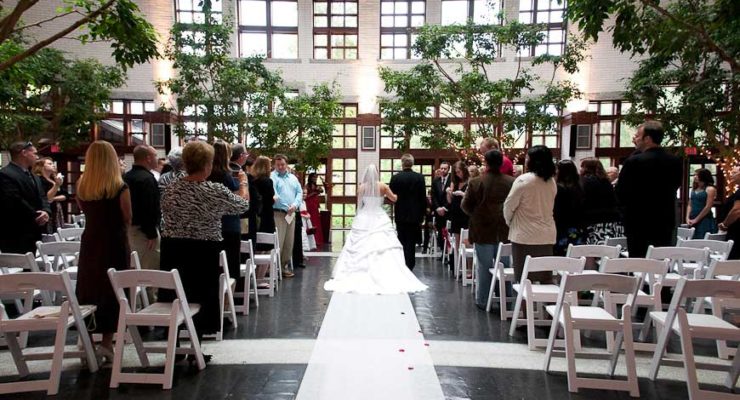 No matter what kind of wedding you are looking to have you can get an amazing experience at Virginia Beach.  Don't forget to look around at the variety of local florists, bakeries, caterers, and other services in the area that will make your wedding venue unique to Virginia Beach.