Virginia Beach is no stranger to the craft beer and spirits craze that has spread across the globe. The Oceanfront in Virginia Beach is home to several one-of-a-kind breweries and distilleries that offer a great variety for those that seek the finer sips and suds. Here are some places to put on your list as you check out breweries and distilleries in Virginia Beach. Make a day of it!
Back Bay Brewing Company is evidence that Virginia Beach is more than sandy beaches and ocean waters, and this brewery reflects just that kind of diversity. The city's Back Bay region is home to a beautiful national wildlife which inspired this place. So as the story goes two of the brewery's founders, Charlie Burroughs and Josh Canada, have roots in the Back Bay area, and actually decided to go into the beer business while duck-hunting together — then fittingly named their event space "The Blind" and VIP program "The Hunt Club" to further honor that wildlife culture. If you want to taste brews made right here in Virginia Beach head over to Back Bay Brewing as part of your sips and sugs adventure.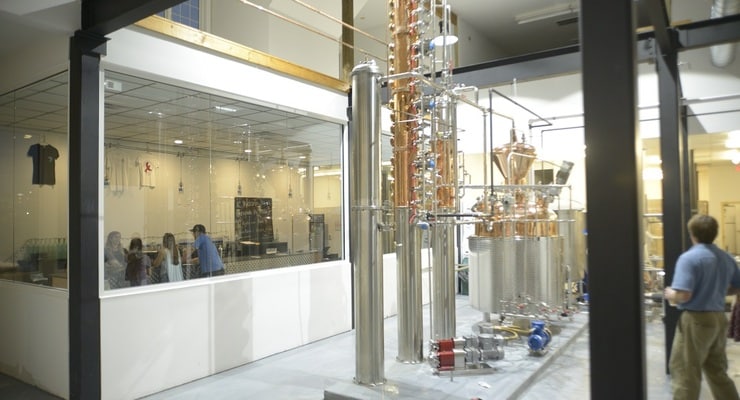 Chesapeake Bay Distillery founded in 2005 with the award-winning flagship brand of Blue Ridge Vodka, The Chesapeake Bay Distillery's mission was to create spirits of exceptional quality that feature local ingredients and provide remarkable value to their patrons.  Some things never change.Their vodka is based on the distillates of regional, GMO-free, gluten-free corn.  Blue Ridge is distilled using superior quality ingredients and finished with a 10-day filtration process to give their vodka a super clean finish with a balance of flavor components from the corn.


On a wall inside the Tarnished Truth in the Cavalier Hotel in Virginia Beach, the following words are painted: "There are so many things that are good and right about bourbon that it pains us to have to correct an historical inaccuracy, but bourbon whiskey was born right here, in Virginia." Contrary to popular belief, whiskey didn't originate in Kentucky, but rather in Jamestown, where corn was introduced to the settlers (corn mash is the main ingredient in bourbon whiskey). The distillery occupies the space of the hotel's former laundry room, and is carrying on the legacy of the great American distillation with its brand of bourbon and rye whiskey.
Breweries and Distilleries in Virginia Beach give you the opportunity to go on a tour of great beers and spirits. Cheers!