As a vacationer it is important to know about the best vacation homes and beach rentals in Virginia Beach. It lets you live like a local with all of the ammenties of being at home. Virginia Beach offers many options for vacation home rentals and also condominium rentals. These can be the perfect place to stay with large groups, family reunions, weddings and of course the all-American family vacation.
If you like the view poolside from the house pictured above, you will want to give At Our Beach House a call. Atlantic Paradise is located a short distance from the main resort area in Croatan.  Enjoy this premier luxury direct oceanfront community. Croatan beach is a local's favorite with less tourist activity and more beach to yourself. You can learn to surf and body board at your leisure with the best surf break just south of the Rudee Inlet jetty. Bikes, surf boards, body boards, beach chairs and pool toys are out and ready to go. You will love Atlantic Paradise!
Your dream beach vacation becomes a reality with so many different options at Sandbridge Realty… whether you want an oceanfront mansion or a bay cottage, they have it all!
Dolphin Run Condominiums has always been a popular vacation destination for visitors to Virginia Beach. It has some of the best views at the oceanfront and the staff always make sure you feel at home. You'll find this South Beach facility absolutely beautiful with recent renovations. The condominiums are available in several sizes, their largest sleeps 8 comfortably. Dolphin Run's ocean front condominiums offer luxurious 1, 2, and 3 bedrooms all uniquely decorated. Do something different this trip.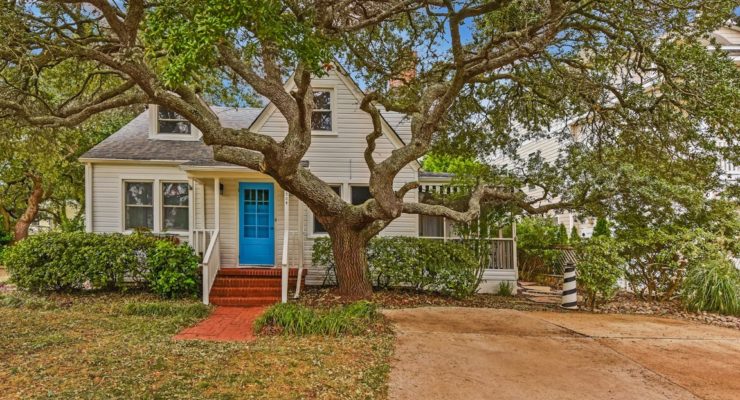 Now for a really unique vacation experience in Virginia Beach you can rent this cozy little beach cottage by Pyle Realty , located in the more tranquil North End of Virginia Beach. Just a short walk to the beach and you can live like a local for sure. Pyle Realty has other great vacation rental homes in Virginia Beach so click here to see more.