Booking a band or a DJ for a wedding, backyard party or other event in Virginia Beach sometimes isn't as easy as it sounds.  There are many hurdles and things to look out for along the way.  VABEACH.COM will help you understand the intricate and sometimes complex (and confusing) world of booking a band in the Virginia Beach area.  There is a lot to think about and getting the right band to play at your wedding or social event can be easy if done properly and you go through the correct steps.
FINDING A BAND
There are literally hundreds of local bands in the Virginia Beach and surrounding area.  Some of them have a huge following, while others aren't as well known and only play in a handful of local events or establishments throughout the year.  VABEACH.COM has a list of ALL BANDS IN VIRGINIA BEACH that you can view.  Hopefully this list will help you find the perfect band for your occasion.

Note: VABEACH.COM is able to contact almost any band on the list, but because bands sometimes breakup or stop playing suddenly and without any announcement, the list may not be 100% accurate with regards to the bands that are available.  If you know of a new band that needs to be on the list or of a band that no longer plays, please bring it to our attention so we can update the list. Submitting a new band can be done on our SUBMIT A NEW BAND page. Alerting us to a band that no longer plays can be done on our CONTACT US page.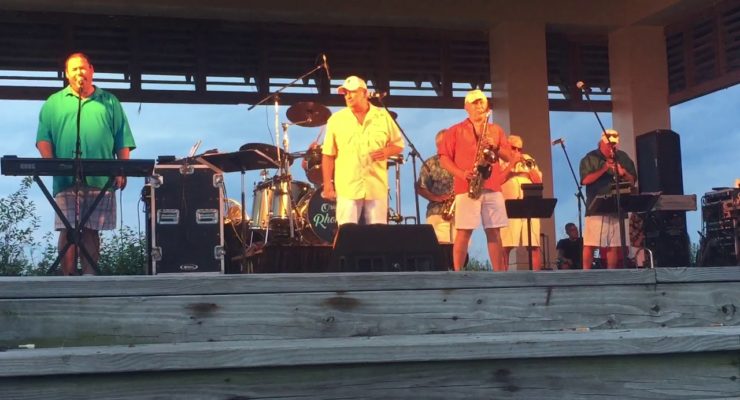 CONTACTING A BAND
Once you have found a band, sometimes it is difficult to reach out and contact them.  Some bands have their own websites and are readily available to answer questions or discuss your event with you.  However, other bands are more aloof and sometimes only provide contact information to trusted individuals and agents.  Many band members have "real" daytime jobs and therefore picking up the phone and contacting them can be a struggle if you don't know the best times to call or understand their schedule or personal life.  VABEACH.com is able to reach out to almost any band on the VIRGINIA BEACH LOCAL BANDS list.  Let us know who you are trying to have play at your event and we can reach out to them quickly.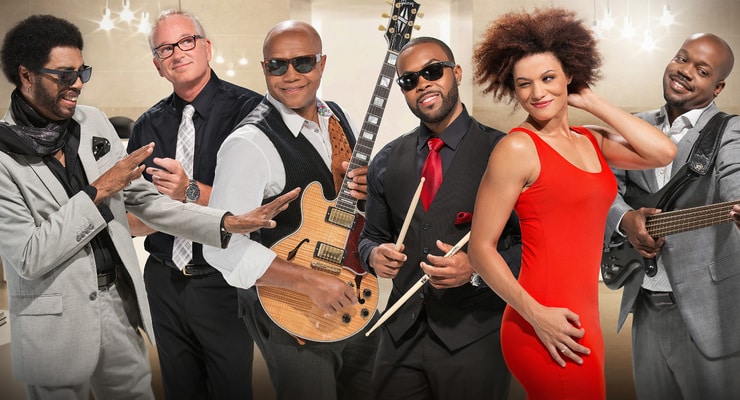 BOOKING A BAND
As mentioned above, getting in touch or knowing how to contact the band can sometimes be a difficult task.  Although some bands will book directly with the client, many bands prefer to use a booking company or agent in order to book their gigs. Using a booking agency can be tricky and you can get taken advantage of very quickly.  Many local booking companies charge steep commissions and will try to "gouge" the client into paying a lot of extra money for a band unnecessarily.  BE VERY CAREFUL AND SHOP AROUND!
VABEACH.COM can reach out directly to any band on our bands list and check their availability quickly. In order to actually complete the booking, VABEACH.COM has partnered with GETBOOKED757 to post and complete the booking process. GETBOOKED757 allows visitors (like you) and venue managers to post their special event (wedding, festival, corporate vents, etc..) and then select from hundreds of local bands in order to get the best price.   The bands receive the invitation to their registered email address and each band can submit their own estimate or proposal to play at the event.  This allows visitors to shop around and see the best possible pricing from many different bands and fit their budget.  GETBOOKED757 does not normally get directly involved with the booking process and allows the visitor to coordinate negotiate and coordinate directly with the band to complete the booking at the desired price.  However, GETBOOKED757 is happy to provide assistance.  For convenience and transparency, it is all done online.
BOOK YOUR BAND IN ADVANCE!
Don't wait to book your entertainment!  There is nothing worse than waiting until the last minute to try and get your favorite band booked.  Not only will they most likely not be available, if they are available, the price may be unnecessarily inflated in order to prepare for the event or get you out of a jam.  Take your time and book in advance.  If you are looking to book your band on GETBOOKED757,  create your account and submit your event details with as much detail as possible.  Band don't like to walk into a gig not knowing what to expect.  Be as detailed as possible.  Some of the most important questions that bands need answered in order to provide a good estimate and for everything to run smoothly are:
Does the band need to provide lighting or staging?

Is there a sufficient electrical access nearby?

What kind of "comps" are included?  (does the band get any food or drink items while they are at the location)

How much in advance can the band show up to set up?

Is the event indoors or outdoors?  (Any weather contingencies?)

Are there any specific songs that you need to have performed?
These are just a few of the important questions that bands need in order to provide the best possible estimate and perform the event to your expectations.
So in conclusion, if you are looking to have a local event in Virginia Beach that requires a live band or other form of live music, don't try and do it yourself.  It's not worth the risk of getting taken advantage of or not getting what you were looking for.  Shop around and get all of your ducks in a row before heading out to find that awesome band to play at your wedding, festival, backyard party or other event.  Happy booking!