Where to go for coffee in Virginia Beach? Well, although there are many places to get a cup of Joe… here are four places to definitely check out. Each having unique styles and signature items on the menu to start your day off right in Virginia Beach. It's a REAL treat!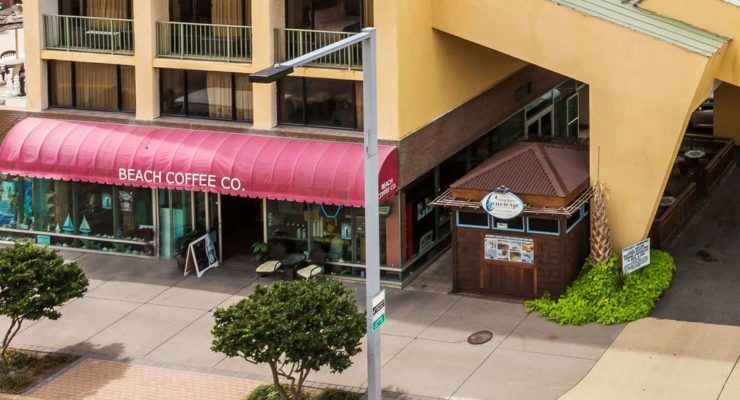 Now here is a beach coffee shop that has been around for a while and locals and tourists alike… enjoy stopping in for a coffee and bite to eat. They offer a wide variety of coffee, pastries, ice cream, and light food on the go. As a result, on any given warm sunny day you will see people sitting outside enjoying their coffee and treats and planning their day at the beach.
Coffee lovers who can't get enough of Hawaii's famous Kona coffee can enjoy a cup in the tropical vibes of Bad Ass Coffee, located in the ViBe Creative District. While all of their coffee creations are stellar, we like the Cuban Coffee, which is espresso served with caramelized sugar. For a traditional pairing try one of their donuts, like the classic blueberry donut. It is definitely a "Local's Favorite" at the beach.
Three Ships Coffee Roasters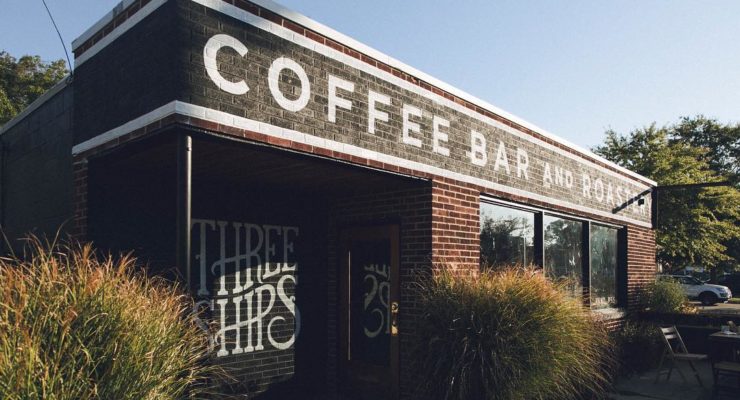 This hidden gem located the eclectic ViBe Creative District makes for the perfect early morning pick-me-ups. Certainly a great place for a meeting with a colleague. And you don't want to miss out on dessert. Their homemade hand pies are the perfect grab and go food to pair with their house-roasted coffee. Go ahead and wash one down with a Pungo latte, a classic latte made with rich coffee and also  seasonal berries, like strawberries and blueberries, from the Pungo agricultural district. Certainly place Three Ships on your list.
Roast Rider Coffee + Tea is that special place where third-wave coffee and our coastal community come together as a force of nature. This place is celebrates the alchemy between coffee farmers, roasters and a barista. In other words, this is a  "hot spot" to enjoy coffee and a bite to eat with friends, family or co-workers. It has a style all it's own.