Neptune's Art and Craft Show
Date/Time
Venue/Location
Sep 27 - 30
10:00am - 6:00pm

THIS SPECIFIC EVENT INSTANCE EITHER
DOESN'T EXIST OR HAS ALREADY OCCURRED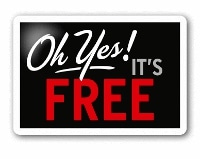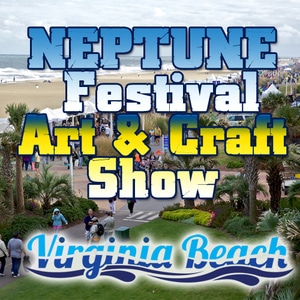 This Event is Produced and Managed by:

Please contact them for specific questions
---
THIS EVENT HAS ALREADY OCCURRED.
IT ENDED ON September 30, 2019 6:00 pm
If this is a recurring event, then we might not have the new upcoming dates in our system. Please check back later or make sure that this event has not changed names or ended permanently.
EVENT DESCRIPTION
Arts and Crafts enjoyed under the sun, away from the galleries and at your viewing pleasure on the boardwalk.
Come enjoy art and crafts under the sun with an unbeatable backdrop of the Atlantic Ocean.
The Neptune Festival Art & Craft Show features over 240 artisans displaying handmade work from paintings and sculptures, to photography and glasswork.  Mosey your way through the tents and displays and find a piece of the show to bring home with you!
SHOW HOURS:  
Friday: 12noon-7pm
Saturday:  10am-7pm
Sunday:  10am-6pm
ARTWORK ELIGIBILITY:
This juried art show requires pre-registration to participate, but viewing is free and open to the public.
Artists and craftsmen of original work in all media are eligible for the show, with acceptance based on a jury process. This show does not include a section for commercial or imported products. In all cases, the spirit of our guidelines intends that the work depend heavily on the "handmade" aspect of art and craft. We do not allow buy/sell and we reserve the right to remove work from the show that violates our policies and guidelines.
We will devote an area of the boardwalk to selected exhibitors who display work with the highest degree of originality, handcrafting and excellence. It will be only these exhibitors who are eligible for the cash awards. The decision of the show committee is final.
The Festival includes a commercial section that is not part of this Art and Craft Show. If you wish to apply for a space in it, please click here
---
---
EVENT SPECIAL NOTICES AND INFORMATION
ARTIST INFORMATION:
2019 Art & Craft Show applications will be available early 2019.
Complete details for the show are available on the application. The application requires a non-refundable $35 fee, and if accepted, each space is $400. The deadline for submitting an application is May 31, 2019. Cash awards totaling $2,600 will be made based on standards of quality, professionalism, and originality.
Applications for the 2019 Neptune Festival Art & Craft Show are available online only. No printed/mailed applications will be accepted.