You probably want a unique place to spend your Halloween.  Many cities are getting out of the trend of even celebrating Halloween but Virginia Beach certainly isn't.  Buy plane tickets, book your hotel, and get your costumes, you and your kids will enjoy the fun of Virginia Beach.  Here are some of the best tips for a safe and fun Halloween in Virginia Beach for your kids.
BE SAFE
Halloween is fun and entertaining, but it can also be a little dark and scary, especially in a new city. Always keep an eye on your kids.   Virginia Beach is a very safe place to visit but no matter where you go there is always the potential to cause harm to your children.  You should be able to easily identify your child despite any costume they might be wearing.
Don't forget the flashlight.  Virginia Beach can get very dark at night in some residential areas.  You will want to make sure that you are able to make out "who is who" and "what is what" despite the darkness.  It will also help to make sure that you don't trip or fall.
KNOW YOUR COSTUME LIMITATIONS
Virginia Beach is very friendly, if your kid's costume has any weapons they should be obviously fake.  You don't want any bystanders or police officer to get the wrong idea.  If your kid has a knife, sword, lightsaber, or other long and pointy object as part of their costume make sure that it is made out of plastic and bendable.  It is best if it is made from a vibrant color.
INSPECT THE CANDY
Some people like to make homemade candy and treats, especially with the recent popularity of homemade foods.  Unfortunately, a lot of issues have arisen from homemade candy and treats.  Some of them in the past have been poisoned, filled with dangerous objects, and otherwise made unsafe.  The same goes with any opened candy, avoid it.  The only time that you should let your kid take homemade treats is if you really know the person who made them.
HAVE FUN WHEREVER YOU GO!
Despite the warnings mentioned above, Virginia Beach really is a great place to come for Halloween. The most important part of Halloween on Virginia Beach is to enjoy yourself.  There are many different places to go.  The boardwalk and local shops will offer activities and adventures for the kids during the day while the local neighborhoods will offer evening trick or treat fun for the kids.  Local bars are also known to have fun for the adults.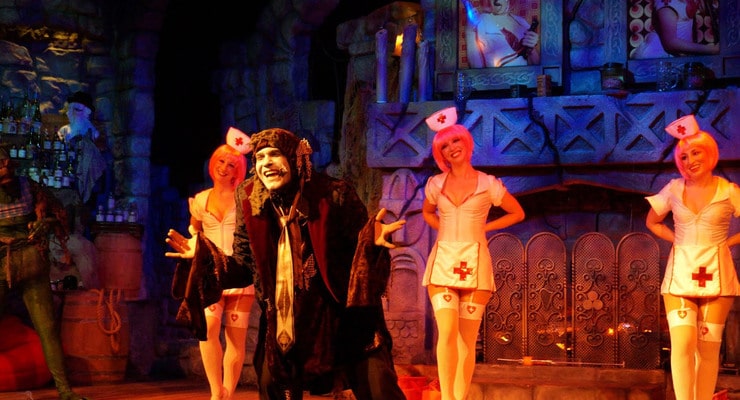 Last but certainly not least, if you have transportation, Howl-O-Scream in Busch Gardens (Williamsburg) is a fantastic place to visit if you want some amusement  park-style entertainment. Kids can have fun in the park, but it is mostly suited for adults this time of year.  It lis located approximately 1 hour from Virginia Beach and is a great place to stop if you are leaving town in that direction. Halloween is an awesome time of the year with some of the best weather to boot!