There is no doubt that the healthiest and most delicious food in the world comes from the sea. There are thousands of people all over the world who come to Virginia Beach to enjoy the beauty of the area, but they also come over to try out the food at some of the most legendary seafood restaurants in the area. In this article we are going to talk about a few of the most popular and highly recommended locations that you can go to.
This is a six-time winner of the "Best of the Beach" award for seafood in the Virginia Beach area. It has been open since 2007 and it has become one of the local favorites, with thousands of tourists visiting during the holidays.
There is an exquisite selection of food that you can choose from. Fish, shrimp, lobster, and of course a large variety of Oyster dishes that are going to give you the energy and vitality you need for your vacations. They have combinations that you normally find in seafood restaurants, while others are exclusive to this particular restaurant. They also have special events depending on the day or month you visit and they constantly invite musicians who play live and make your visit at the restaurant even more pleasant.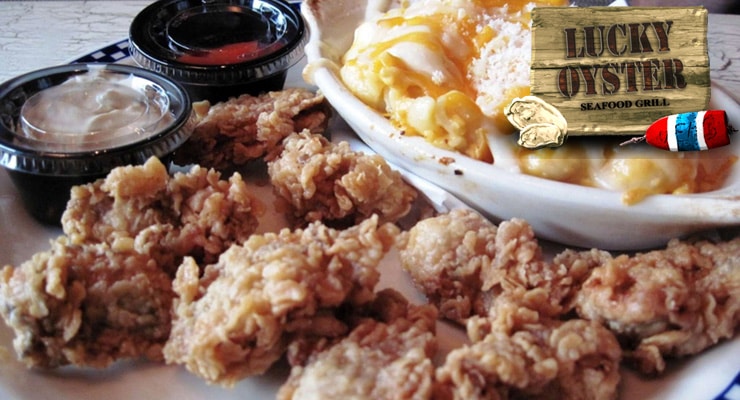 So you think Chops only has steak available?  Think again.
Chops has a full menu and one of the things that gets routinely overlooked is their selection of seafood.  They have all of your favorites… scallops, oysters, shrimp, crab cakes and more.  All of the food is prepared fresh and delivered with the same care and reputation that you have grown to expect from a fine establishment like Chops.
Chops isn't on the boardwalk so some people tend to miss it.  If you are anywhere near the King Neptune statue on 31st street, simply head inland approximately 1-1/2 blocks and you will see Chops.  They have a  great outside patio for those of you who don't want to miss any of the sights, sounds and sun of Virginia Beach.  Treat yourself to a delicious surf and turf dinner at Chops and let us know how it was!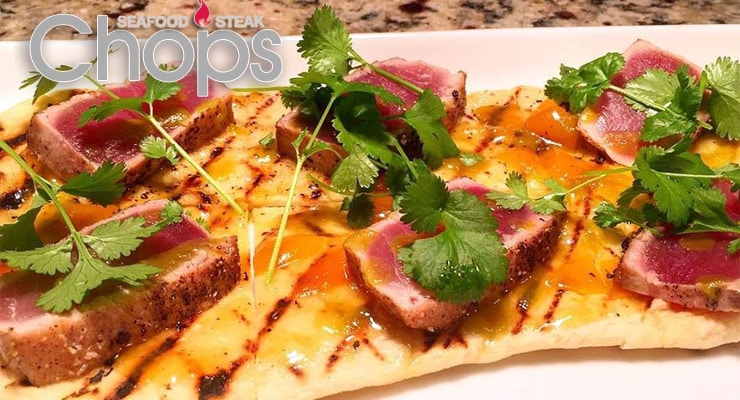 For those of you who just want to stroll along the boardwalk and casually stroll into a good seafood restaurant when you feel hungry, Ocean House Waterfront Seafood is a perfect choice.  Nestled in between 19th and 20th Street next to the Fairfield Inn, Ocean House has an unmatched view of the beach and ocean from their patio. You can sit comfortably outside or inside and dine on any of their seafood specialty items.  All of the seafood is caught locally and prepared when you order.  They have everything from hand-held fish sandwiches to fine Seafood Platters.  All of it is delicious.  It goes to show you that you don't have to travel and eat at one of the large name brand restaurants to have a great meal.  Ocean House even has live music weekly during the summer.  Check out their music lineup.…
Order the local Seafood Platter!  Your taste buds will thank you!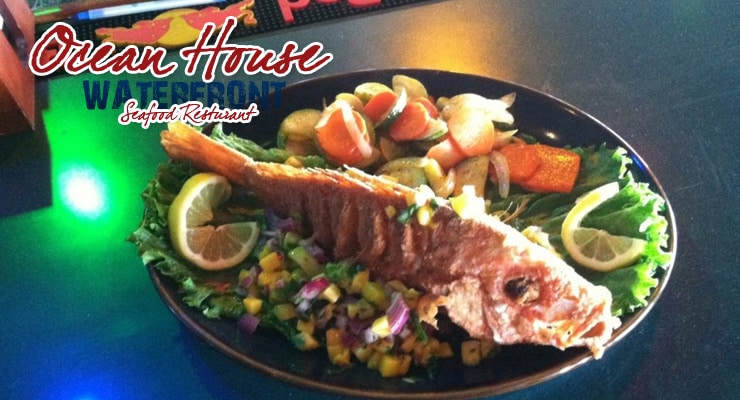 What's that?  You don't believe that an Irish Pub should be on this seafood restaurant list?  Trust us… we weren't sure either… until we tried it.
Murphy's isn't your ordinary Irish Pub.  It has EVERYTHING… including seafood.  They have an entire section of their menu dedicated to the fantastic seafood dishes that you crave.  Their Crabcake Platter is second to none and of course they have your traditional Irish fare of Fish and Chips.  The laid back Irish atmosphere combined with the delicious seafood meals makes Murphy's Grand Irish Pub a real unique place to eat.  Check them out when they have some live music playing and you will find yourself staying all night long!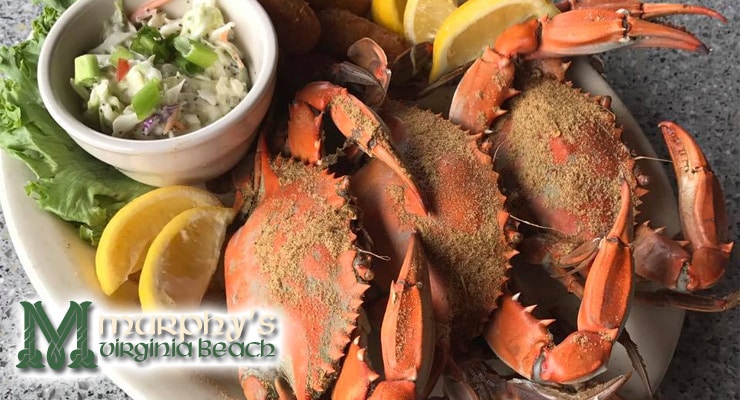 If you are the type of traveler who wants to explore and find out what the rest of the region has to offer, then you can come on up to Shore Dr where the local's eat and try Bubba's Seafood and Crabhouse.  It was mentioned on Thrilllist.com as one of the 21 Best Seafood Shacks in America!  Bubba's is located right next to the Lesner Bridge which spans across the opening of Broad Bay into the Chesapeake Bay.
Bubba's is a staple of the Shore Drive local community. You can sit out on their porch and overlook the Broad Bay water and catch some of the best sunsets you will ever see.  It is a magnificent location… with great food!
Come give them a shot and you will agree! Try the crab cake dinner.. it is made with the very best local crabmeat available!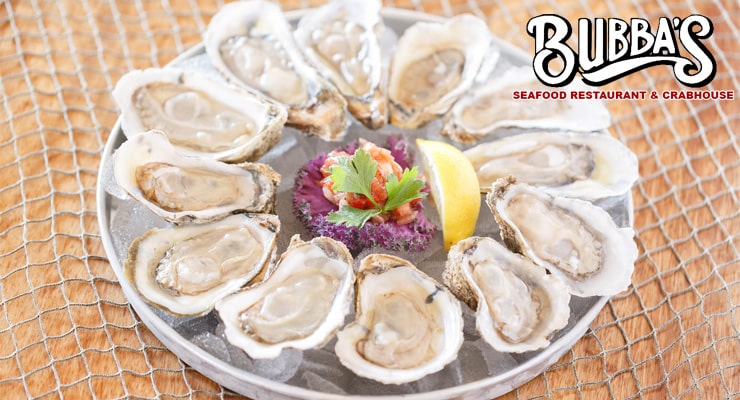 These are a few of the most popular and highly recommended locations in the area. If you come to Virginia Beach, you owe it to yourself to visit these excellent restaurants. They might be a bit out of the way in some cases… but the food is great, the service is excellent and you and your family will have a great time together.
You can also book special events and parties in certain areas of these restaurants. They will make sure that you have the time of your life and this is the reason why they are recommended by all the locals and tourists that visit them.
We recommend that you book a table if you plan to visit during the summer because many of these places get packed during that time. This is a good way to avoid having to wait for a table to clear. All of our recommended seafood restaurants have their own official websites and they can be found in numerous social media pages.
Virginia Beach is full of great activities that you can do with your family, but if you want to get the most out of your trip, we recommend that you do everything you can to visit these restaurants. You will not regret your decision and we assure you that you will always come back when you visit again.