So you want to go out with your significant other and have a nice, romantic dinner?  Well, you know the old saying… "Virginia is for Lovers"… and this is especially true of Virginia Beach!  There are so many places to take your loved one to spark some of that magic in your relationship.  We certainly can't name them all in this brief article, but we will try to give you some good guidance on the best places to go in Virginia Beach for a couple's Date Night.  Here we go…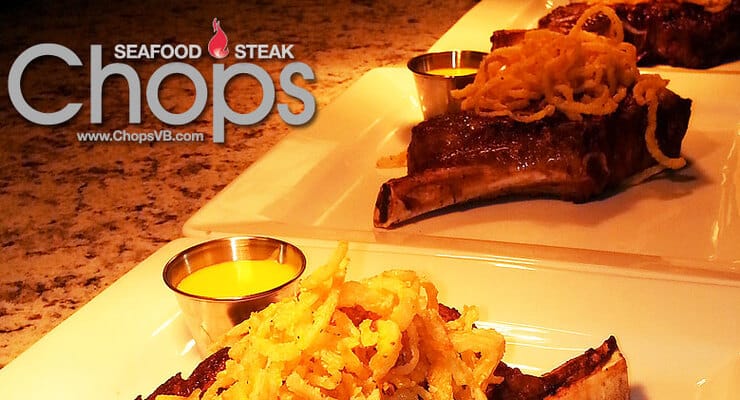 If you are looking for maximum brownie points, Chops Seafood & Steakhouse is where you want to go. Their steaks are the best at the oceanfront.  They have a romantic, low-light atmosphere that will be sure to put some fire and passion into any date night.  Check out their menu and decide if seafood or steak is right for you and we promise you won't regret either decision. If you are uncertain.. then just get the Cowboy Ribeye! (wink wink)
Ahhhhh… the perfect setting… a wine and bistro bar. If you are not up for a large meal and just want to get out and reconnect with your loved one, then an elegant evening out at Sonoma Wine Bar and Bistro is the perfect place to do it.  Located right next to Fountain Plaza in Town Center, Sonoma is easy to get to and has the right balance of privacy and fun to keep you and your loved one tickled wth each others company.  Their wine list is extensive and the open flame fireplace sets the mood flawlessly.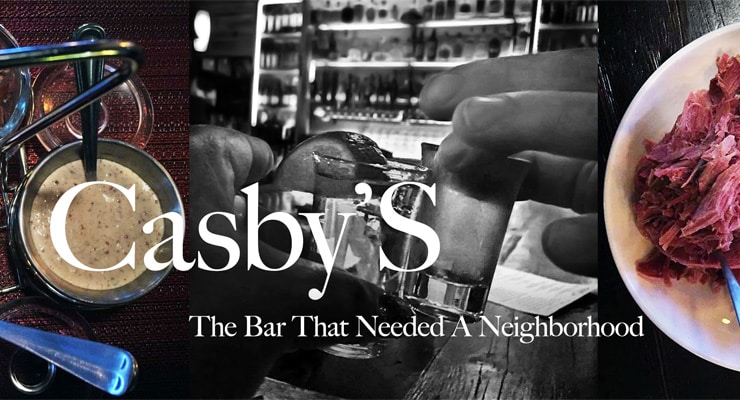 If you don't know much about Casby's Kitchen and Tap, then it time you found out. Casby's is new to Virginia Beach in 2017 and is quickly becoming a local favorite for a great casual yet elegant dining experience. It is the "chameleon" of restaurants because it can be a fine dining restaurant if you want it to be… or it can be a casual hangout and craft beer bar too! In general, Casby's Kitchen & Tap is a neighborhood restaurant and tavern 10 minutes from the oceanfront on Great Neck Road that serves New American food, local craft beer, unique small vintage wines and handcrafted cocktails. Everything you eat and drink is made with care from the best ingredients available.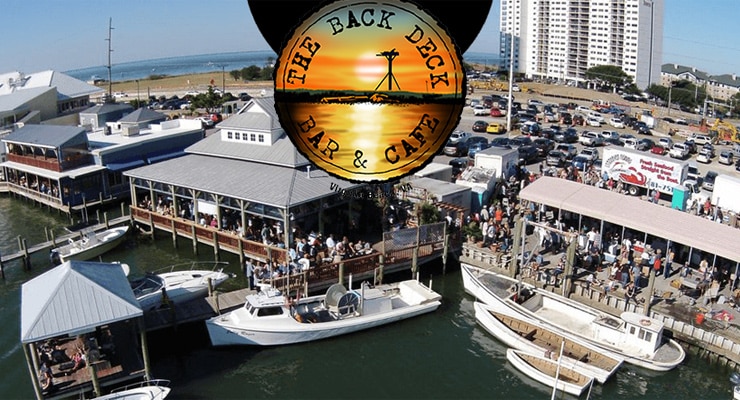 Did someone say sunsets? One word… WOW.
The Back Deck is nestled in the local well-known region of Virginia Beach called Shore Dr.  It is inside the Lynnhaven Inlet which connects Broad Bay to the Chesapeake Bayy and has been a rising star on the locals scene since 2014.  If you are looking for a secluded, romantic restaurant, this isn't your place.  The Back Deck has limited seating but is a great place to take your significant other if both of you just want to get out and relax and watch a sunset, have a few cocktails or have some light fair food. The atmosphere is light and fun and you can sit and relax while the bay breezes keep you cool and the passing fishing boats keep you entertained.  They have an attached bait shop and seafood store, the Shellfish Company. If you want to hang with your guy or gal and feel like a local, this is your place.
We hope the above restaurants have given you some inspiration.  There are so many places to go in Virginia Beach that this article could go on forever. We tried to provide an array of choices for you and your loved one to go and experience some of the best that Virginia Beach has to offer.  So get out there and start enjoying it!