First of all when on a vacation it's always a good idea to start your day off right with the best breakfast in Virginia Beach. This article showcases some of the FAVORITE places to enjoy your first meal of the day. All of the featured places offer a unique menu with a little something for everyone. Most visitors to Virginia Beach end up visiting these same restaurants each time they return for their family vacation to Virginia Beach.
This place has been known as a place for the best breakfast in Virginia Beach for MANY years. The Food Network featured Pocahontas Pancakes and Waffle Shop on the "Best Of" series choosing them as the "Best Pancake House in Virginia Beach". In addition to all of this fame the restaurant was also featured in the wildly popular Southern Living Magazine. The breakfast is phenomenal and it's so popular that you need to give yourself sometime to get in… there is typically a wait, however it is more than worth it!
Sunnyside Cafe and Restaurant is another big family favorite in Virginia Beach. They have over 100 items on the menu, so you can go back many times without eating the same breakfast. But most importantly  They are always a favorite with families from all over the globe. You must put Sunnyside on your list of places for the best breakfast in Virginia Beach.
Now if you have the children with you, Honeybee Pancake House is the place. Dining at Honeybee is fun for the whole family. It is a total favorite with families from all over the globe. The kids will need to be ready to do some fun coloring books at Honeybee that get to be displayed on the wall amongst all the other kid artists who have placed their works on the wall.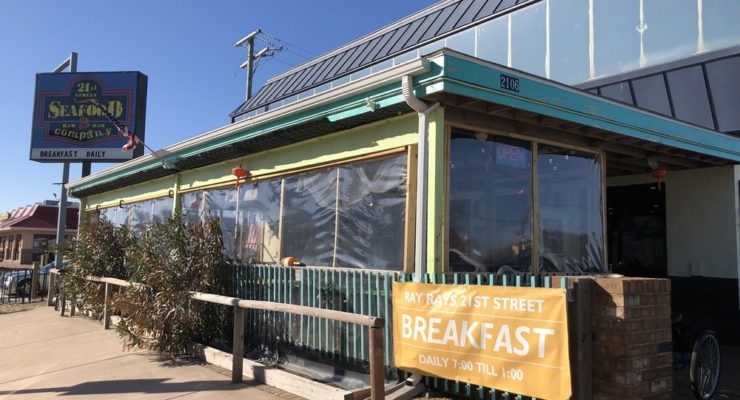 You must wondering why a seafood raw bar is in our top places for the best breakfast in Virginia Beach. This is simply because they have an incredibly tasty breakfast brunch that is good enough to "write home about". They were fortunate to bring in one of the area's favorite chefs which has quickly increased their popularity especially around breakfast time. You and your group will definitely enjoy your time when you go to 21st Street Seafood Raw Bar… that still sounds funny for this particular article… but you will have to just take our word for it!
Who is ready for breakfast? I know I sure am!