When you are on vacation, you need to be able to get a good meal as soon as you start your day. If you are like most people, you probably don't want to be eating hotel food because you want to get a chance to enjoy the local food. This is a great reason to get out there and enjoy your breakfast in one of the many breakfast places you can find in Virginia Beach.
As you have probably heard many times before, breakfast is without a doubt the most important meal of the day. Fortunately. there are plenty of places in Virginia Beach that offer excellent choices all the way to 11am. In this article, we are going to give you the most important and highly recommended places that you can visit to get a delicious breakfast meal.
There is no one out there who can deny the temptation of a delicious donut with a cup of coffee. There are very few places in the world that serve donuts and have such a personalized customer service. Duck Donuts is one of those rare places that make you feel like more than just a customer. They have some of the most delicious donuts you could ever taste and you can also get their famous bucket of donuts that includes a total of 18 donuts. This is a very popular place in Virginia Beach and thousands of locals and tourists recommend it.
You can have more than just donuts. They have muffins, Yogurt and even Sandwiches for breakfast. You can be sure that you will leave satisfied if you visit Duck Donuts.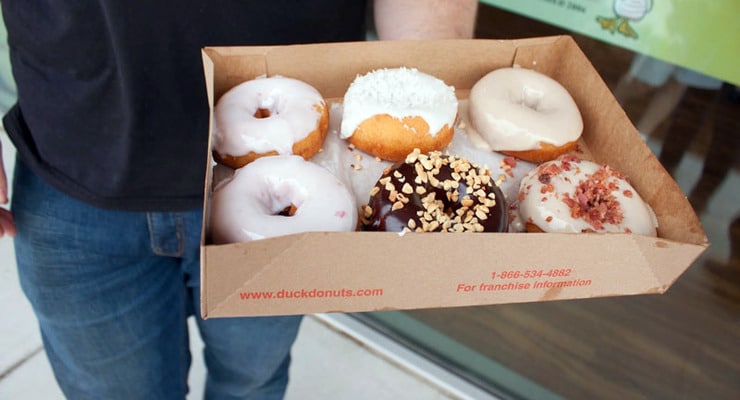 There is probably no other food in the United States that is more popular for breakfast than pancakes. Kids and adults both love a great pancake. Millions of homes in America have been eating them for breakfast for a long time and this tradition is something that Pocahontas pancakes cherishes.  They serve some of the most delicious pancakes and breakfast food in the Virginia Beach area. If you are looking for an incredibly tasty and wholesome breakfast, you will never go wrong with these pancakes. They also offer other food choices for those who prefer to eat meat instead. Virginia Beach would not be complete without this excellent restaurant.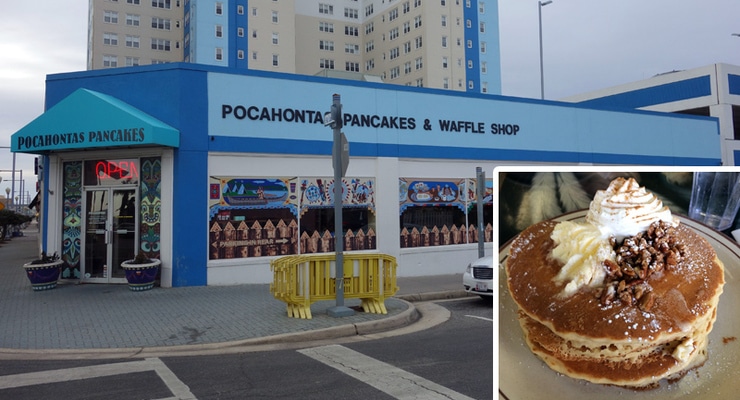 There is one thing that we will guarantee… you are never going to forget having breakfast in the Sunnyside Café. This place is open 7 days a week and it has the most delicious selection of dishes available to satisfy your morning cravings. If you are a fan of eggs in the morning, you will go crazy trying to choose one of the many dishes available. There are also plenty of healthy options for anyone who prefers to eat healthier options. They have authentic Greek yogurt and all kinds of fruit salads available.
Those who enjoy a complete breakfast can have a large selection of dishes that include sausages, mozzarella cheese, mushrooms, shrimp, smoked ham and much more.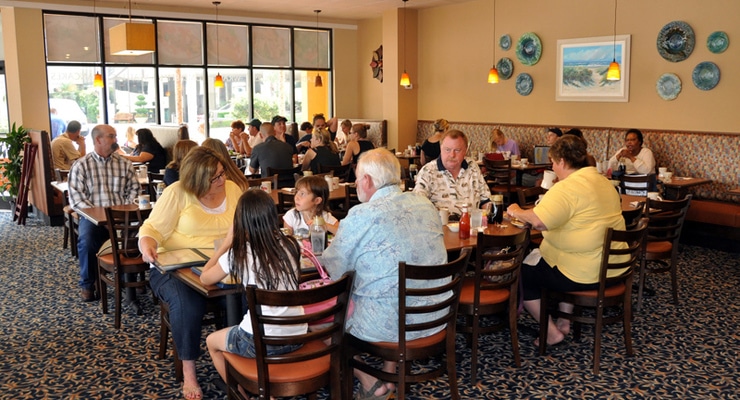 Honey Bee is new to the oceanfront (in 2017) but it is getting quite a bit of attention. Centrally located on 23rd Street, this traditional pancake house serves all of your favorite breakfast foods… and they do them all well!  It is great for kids and adults alike.  Try their French Toast or Pancakes and you will see why Honeybee is quickly becoming a favorite breakfast spot for everyone at the beach!
These are the best options available for anyone who wants to enjoy a delicious breakfast in a location with excellent customer service and a large number of choices on their menu. We recommended these particular restaurants because we know they provide an exceptional customer service and they never fail to deliver what they advertise.
Virginia Beach is one of the most popular spots for people to go on vacation and this is the reason why there are so many places that you can choose from when you want to get something to eat. We truly hope that you get to experience the delicious taste of the different choices that we have provided to you in this article.