Virginia Beach Autism Speaks Walk
Date/Time
Venue/Location
Nov 3
12:00pm - 5:00pm

THIS SPECIFIC EVENT INSTANCE EITHER
DOESN'T EXIST OR HAS ALREADY OCCURRED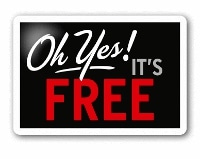 Ticketing Information:
Event Cost: Free
Website: http://act.autismspeaks.org/site/TR/Walk?pg=entry&fr_id=4435
Contact information: Kisha James: virginiabeachwalk@autismspeaks.org or (202) 971-7819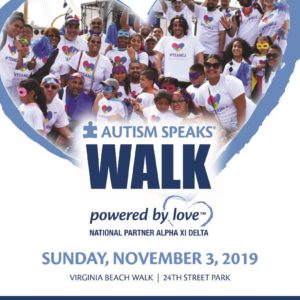 ---
THIS EVENT HAS ALREADY OCCURRED.
IT ENDED ON November 3, 2019 5:00 pm
If this is a recurring event, then we might not have the new upcoming dates in our system. Please check back later or make sure that this event has not changed names or ended permanently.
EVENT DESCRIPTION
Description: Autism Speaks Walk is the world's largest autism fundraising event dedicated to improving the lives of people with autism. Powered by the love of parents, grandparents, siblings, friends, relatives, and supporters, the funds raised help ensure people of all abilities have access to the tools needed to lead their best lives. The commitment of individuals like you plays a critical role in raising the funding needed to fuel innovative research and lifelong supports and services. Working together, there is no limit to what we can achieve. To learn more about this year's first Virginia Beach Autism Speaks Walk on Sunday, November 3RD please visit: http://act.autismspeaks.org/site/TR/Walk?pg=entry&fr_id=4435.
---
---
EVENT SPECIAL NOTICES AND INFORMATION
We are looking for volunteers to help us plan an amazing event. Please go to the volunteering tab on the Virginia Beach Walk website and register to volunteer!
PHOTOS