Located just 10 miles from the Virginia Beach Oceanfront, Farm Bureau Live is based out of the Virginia Beach Amphitheater and offers a wide variety of concerts for locals and vacationers.  Some of the biggest names in the music world visit the Farm Bureau Live and play music from a variety of genres.  The amphitheater is quite large and is capable of supporting a large amount of guests for each concert.  Only part of theater is fixed with seating so the layout can be adapted to the concert and people can stand if they so wish in the back.
Over the summer there are some big concerts coming to the amphitheater, both individually and as part of tours.  For example in 2015 as a part of the 4th of July celebration Def Leppard, Styx & Tesla are coming to the amphitheater on the 3rd of July.  This is part of a 48 city tour and your chance to see one of the bestselling bands of all time.  Tickets do not have a service fee and shipping is free.
Vans, the shoe brand, is once again doing their Warped Tour.  It is hitting the Farm Bureau Live on July 8th, 2015.  This tour is always hugely popular and each city has its own line up of artists.  Some of the bands playing include Alive Like Me, Asking Alexandria, Beartooth, Have Mercy, and Our Last Night.  In total 95 bands are listed as playing on the Vans Warped Tour website.  This concert caters heavily to teens and teens under the age of 18 can bring in their first parent for free with the purchase of a ticket.
Throughout the rest of the summer there are a variety of different bands and concerts making appearances.  The genres range from rock to hip hop to country and all around.  Some of the other big names that will make appearances this summer are Nickelback, Lady Antebellum, Tim McGraw, Toby Keith,  Kid Rock, Slipknot, and J. Cole.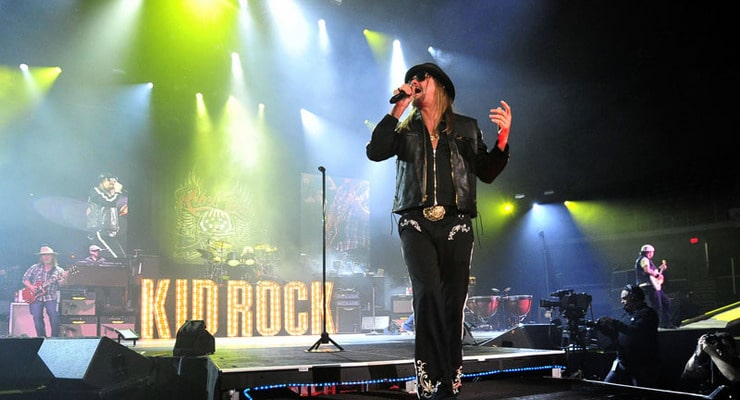 The number of places that you can go to experience an outdoor concert in the United States is dwindling and that makes the experience at Farm Bureau Live even more special.  If you take a friend or significant other there it will be sure to be a good time.  Just make sure that you bring blankets and/or cushions if you plan to be sitting on the lawn.  You can also bring lawn chairs with some restrictions.  Some events even have family seating.  Get tickets to a summer event while they are still available and have an amazing experience!