Coastal Craft Beer Festival
Date/Time
Venue/Location
Aug 24
1:00pm - 6:00pm

THIS SPECIFIC EVENT INSTANCE EITHER
DOESN'T EXIST OR HAS ALREADY OCCURRED
Ticketing Information:
TICKETS:
Each ticket includes a commemorative beer-tasting glass and tastings throughout the day.
Early Bird Tickets: $30
Until July 1 or until allotment has been reached
Advance Tickets: $35
Through August 18
Week of Event Tickets: $40
Beginning August 19, until sold out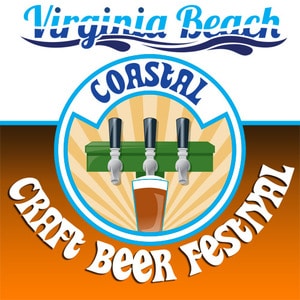 This Event is Produced and Managed by:

Please contact them for specific questions
---
THIS EVENT HAS ALREADY OCCURRED.
IT ENDED ON August 24, 2019 6:00 pm
If this is a recurring event, then we might not have the new upcoming dates in our system. Please check back later or make sure that this event has not changed names or ended permanently.
EVENT DESCRIPTION
---
---
EVENT SPECIAL NOTICES AND INFORMATION
Event will be held Rain or Shine.
Tickets are required for entry into this event.
No refunds will be issued.
Due to high capacity attendance and space constraints in Neptune's Park at 31st Street, the Neptune Festival cannot allow pets, strollers, personal tents, tables or large picnic spreads in the park.
The Neptune Festival reserves the right to limit individual space/spreads to accommodate all event attendees.
Outside food and non-alcoholic beverages are permitted, and bags/coolers will be inspected at the gate.
This is an event where alcohol is served/sold and is therefore not conducive to strollers, toddlers, and children.
We cannot allow strollers, toddlers, children or anyone under the age of 21 inside the event venue.