Fireworks Extravaganza
Date/Time
Venue/Location
Sep 29
9:00pm - 9:30pm

THIS SPECIFIC EVENT INSTANCE EITHER
DOESN'T EXIST OR HAS ALREADY OCCURRED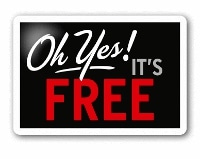 Ticketing Information:
This event is free and open to the public.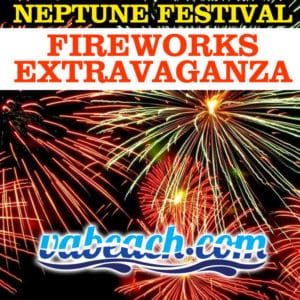 This Event is Produced and Managed by:

Please contact them for specific questions
---
THIS EVENT HAS ALREADY OCCURRED.
IT ENDED ON September 29, 2018 9:30 pm
If this is a recurring event, then we might not have the new upcoming dates in our system. Please check back later or make sure that this event has not changed names or ended permanently.
EVENT DESCRIPTION
Grab your blanket and head to the Virginia Beach oceanfront as the skies explode with color! The Neptune Festival hosts a spectacular fireworks display designed by Dominion Fireworks.  The fireworks will shoot offshore from a barge at 20th Street, but can be viewed from any point along the boardwalk.
---
---
PHOTOS