Winter Wildlife Festival
Date/Time
Venue/Location
Jan 25 - 27
11:00am - 2:00pm

THIS SPECIFIC EVENT INSTANCE EITHER
DOESN'T EXIST OR HAS ALREADY OCCURRED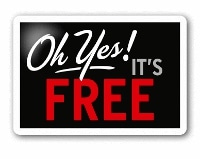 Ticketing Information:
See website for details on pricing for the different activities and attractions for the Winter Wildlife Festival!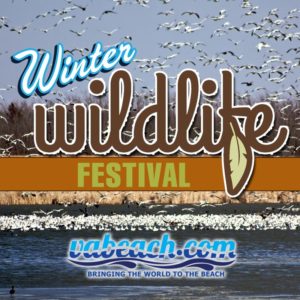 Come experience the winter wildlife in Virginia Beach!

---
THIS EVENT HAS ALREADY OCCURRED.
IT ENDED ON January 27, 2019 2:00 pm
If this is a recurring event, then we might not have the new upcoming dates in our system. Please check back later or make sure that this event has not changed names or ended permanently.
EVENT DESCRIPTION
Join Virginia Beach Parks & Recreation and experienced guides on excursions throughout the city. This is your chance to witness winter wildlife all around Virginia Beach; whether it's following fascinating bird activity, exploring the natural areas of our community or the musings of harbor seals near the Chesapeake Bay Bridge Tunnel. Learn what it takes to properly observe and identify wildlife in their natural settings.
---
---
EVENT SPECIAL NOTICES AND INFORMATION
This event is presented by Virginia Beach Parks & Recreation with the Virginia Department of Game and Inland Fisheries​
PHOTOS
WHAT'S NEW