Pirate Party on the Beach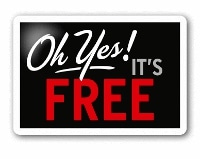 Ticketing Information:
Pirate Party on the Beach is FREE and open to the public.
There is an entry fee for teams participating in the Pirates Challenge.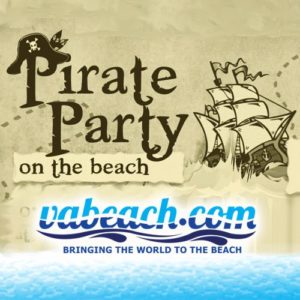 This Event is Produced and Managed by:
Please contact them for specific questions
---
EVENT DESCRIPTION
The Pirate Party on the Beach returns to the 17th Street Park at the Virginia Beach oceanfront for two rollicking days of music, mayhem, and more!  This family-friendly event features activities designed to bring out the "pirate" in everyone.  Costume contests, games, a treasure hunt, pirate re-enactors, and movie on the beach all combine to celebrate those scallywags we all wish we could be: pirates.
When arriving at the Pirate Party on the Beach, beware of those scurvy scallywags, The Moody Crewe.  These pirate re-enactors will be posing for photographs, singing sea shanties, and demonstrating swordplay.  The Moody Crewe loves landlubbers, and this merry band of pirates will entertain as well as educate. Joining the Moody Crewe will be the Loose Cannon Company, Overland, Crew of the Archangel, and Cypher's Gang.
Other activities throughout the weekend include bandana-making, face-painting, storytelling, weapons demonstrations, and shopping for pirate-themed merchandise.
---