Article written in part by:
Jess Horton
ACE Certified Personal Trainer, Jim White Fitness and Nutrition Studios
Owner/Creator www.TheFitPetite.com
---
Virginia Beach is referred to as one of the fittest cities in America and it is no surprise as to why. With many scenic and pedestrian places to get out and run, it makes it exciting and easy to explore our city. There is nothing better than hitting the road and letting the asphalt guide you. Often when I set out, I don't have a planned route. Other times I do. Here are some of my favorite Virginia Beach running routes.
The Virginia Beach Boardwalk
A total of 5 miles round trip starting at First Street at the South end of the Boardwalk and heading North. If you desire to run more or less miles, you can hop on anywhere and head North or South to hit your desired distance.  You don't have to just stick to the boardwalk.  Be creative.  Run in the sand or along the shoreline in the morning before it gets too crowded or take a few side streets and soak in the sights and sounds of Virginia Beach.  Additionally, you can run on or adjacent to the bike path that parallels the boardwalk if you prefer running on grass.
NOTE: Early morning or evening hours are best on a hot day.  The Virginia Beach boardwalk is concrete and can get mighty warm on a hot sunny day! Read more about the Virginia Beach Boardwalk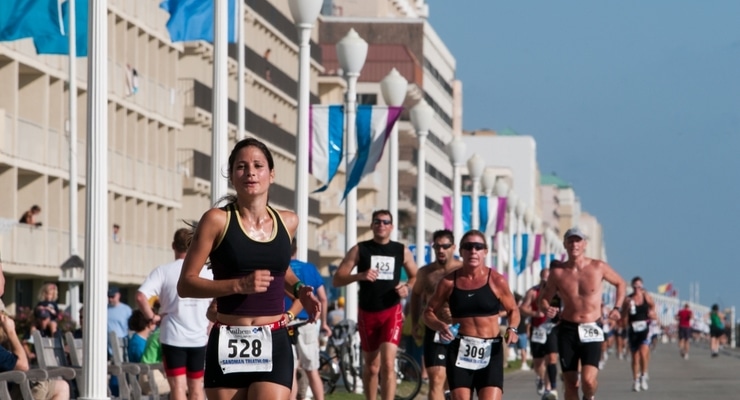 First Landing State Park
Cape Henry Trail or "Main Trail" as many of us locals call it seems boring to some, but I love the feeling of a slow, easy start from the 64th street entrance heading in. If you stay straight and do not turn off, you will end up at the visitor's center near Cape Henry. The nature scenes are breathtaking and I think you will be amazed at how alone you can feel at times in the middle of a huge park in the middle of Virginia Beach!  I like to play a game with myself and run back the same way I came in, only faster. The trail in the park is a total of 6.1 miles one way.
Read more about First Landing State Park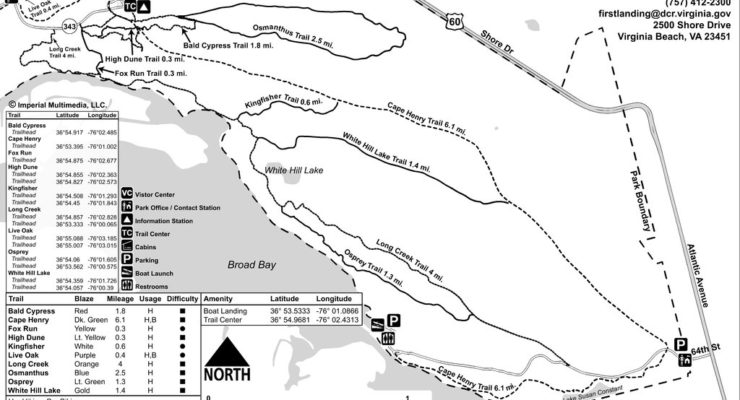 Bridges
With many waterways all around us, we have some fantastic bridges that pack big rewards and amazing views. If you leave Hot Tuna and head up Great Neck toward First Colonial you can travel back and forth over the bridge and take in the amazing view of the boaters, SUPers, and Marina below. This provides not only beautiful views on the morning sunrise, but a fantastic glute workout as well.
Mt Trashmore Hill Repeats
This is ideal for runners, walkers, children, or anyone looking to get their buns in shape. This man made hill makes the perfect setting for loops outside verses the stair climber. Add in lake loops for more distance. There are large parking lots and wide open spaces to run or exercise all around Mt Trashmore so you will never feel crowded.  It is a favorite place for locals to go to get in a quick run and experience some hills.
A workout I have enjoyed lately is a total body cardio burst with hill repeats. 25 jumping jacks, 25 squats, 25 alternating lunges, 25 push ups, hill — repeat 5 times
View more information about Mt Trashmore in Virginia Beach