Prostate Cancer TODAY: FREE Conference for Patient & Caregivers
Date/Time
Venue/Location
Nov 2
8:00am - 5:00pm

THIS SPECIFIC EVENT INSTANCE EITHER
DOESN'T EXIST OR HAS ALREADY OCCURRED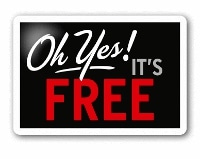 Ticketing Information:
FREE admission (Registration Required)
FREE Breakfast. FREE Lunch. FREE parking.
$30 pp suggested donation if possible (tax-deductible)
---
THIS EVENT HAS ALREADY OCCURRED.
IT ENDED ON November 2, 2019 5:00 pm
If this is a recurring event, then we might not have the new upcoming dates in our system. Please check back later or make sure that this event has not changed names or ended permanently.
EVENT DESCRIPTION
Prostate cancer is overwhelming and confusing at times. Do you really understand the characteristics of your own cancer? Do you really understand the pros and cons of available treatment options? What questions should you be researching, and asking your doctors and nurses?
We use an individualized and detailed agenda to accomplish a simple goal – Helping You (the patient or caregiver).
Here are a few comments from our last conference in Virginia Beach:
"The Conference was AMAZING!!! Truly, I'm feeling much better as it's a stressful journey. Being empowered with information, support and the right questions will help me more than you'll ever know."
"The speakers were very good, taking the time for questions at several points in their presentations. Fantastic job! Looking forward to the next one."
"Great conference – Best I've been to in last 24 years." Peter Moon, PhD, UsTOO support group leader, Richmond, VA
This conference will help you learn how to understand your own cancer better, which will help you develop better questions for your doctors, nurses, etc.
Better questions = Better answers.
---
---
EVENT SPECIAL NOTICES AND INFORMATION
Registration Required (walk-ins accepted only if there's available seating.)
Deadline for hotel room discount – Wednesday, October 2nd.
Questions? Contact Jan Manarite (239) 208-4400. JManarite@hotmail.com
PHOTOS
WHAT'S NEW