The Princess and the Pea
Date/Time
Venue/Location
Jan 13
11:00am - 4:00pm
Barry Robinson Theater and Fine Arts Center
(BSC High School), 4552 Princess Anne Road Virginia Beach, VA 23462
Ticketing Information:
Tickets are $7 per person and can be purchased at the door before the shows. Reservations are not offered at this venue.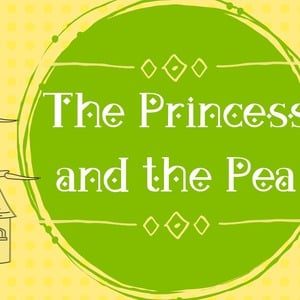 ---
THIS EVENT HAS ALREADY OCCURRED.
IT ENDED ON January 13, 2018 4:00 pm
If this is a recurring event, then we might not have the new upcoming dates in our system. Please check back later or make sure that this event has not changed names or ended permanently.
EVENT DESCRIPTION
***SHOWS AT 11AM & 2PM***
Join the Children's Theatre of Hampton Roads for our thirteenth season, and you and your family can experience truly unique and entertaining performances every month.
"The Princess and the Pea"
An evil, terrible queen is threatening to take over the kingdom! Can no one in this entire Hill of Beans stop her from carrying out her dastardly plot? It's up to Princess Leguma, and with a lot of determination (and a little help from a frog), she just may be able to save Garbanzo Gardens from the wicked Queen Lima. Everyone the kingdom over will enjoy this fanciful take on the classic fairy tale!
________________
The shows will take place at the Barry Robinson Theater and Fine Arts Center, at 4552 Princess Anne Road, Virginia Beach VA. The Theater is attached to Bishop Sullivan Catholic High School. There will be performances at 11am AND 2pm, and each show lasts about 45 minutes. Our plays are appropriate for all audiences, but best enjoyed by ages four and up. Tickets are only $7 and CTHR Loyalty Cards are honored at this venue. If you don't have a Loyalty Card, ask for one at the box office and be on your way to earning free tickets!
________________
Fore more information on CTHR and to see a complete season calendar, please visit www.childrenstheatreofhamptonroads.org
---
---
PHOTOS