Cinco by the Sea
No Events Found at Cinco by the Sea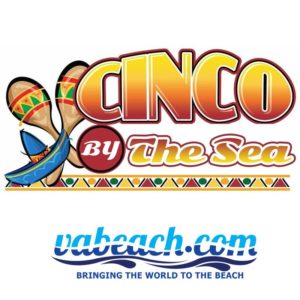 This Event is Produced and Managed by:
Please contact them for specific questions
---
EVENT DESCRIPTION
Savor the sights, smells, and sounds of the Cinco de Mayo holiday at the Boost Mobile Cinco by the Sea.
Salute the Mexican culture with good food and live entertainment at this free event.
Thrill to the music of Mariachi Charros DE Mexico, Caique Vidal & Batuque, and Locos Por Juana.
Locos Por Juana is a GRAMMY and Latin GRAMMY nominated bilingual Latin Jam-Band, most notably recognized for their energetic live performance and unique fusion of Latin, Caribbean, and American rhythms. The band was formed in Miami, FL in 2000.  Locos Por Juana's sound is a distinct one, a hybrid drawing not only from the band members' diverse backgrounds but also from other countries' musical styles as well.
Caique Vidal is an accomplished performer, percussionist, and songwriter from Salvador da Bahia – the center of historic African culture in Brazil. Vidal has toured many countries with different bands and performance groups to share his native culture and traditions.  Caique Vidal and Batuque is a unique band that brings infectious energy, riveting dance grooves, and provides an insight to Afro-Brazilian culture which is greatly needed in the music world of today.  "Batuque" means "to drum" and the band delivers an explosive performance that integrates the sounds of percussion with a modern style in an entertaining way that engages and rocks the entire audience!
Boost Mobile Cinco by the Sea will fill the 31st Street Park in an explosion of cultural food and fun.  Explore the market vendors…sample the authentic cuisine…and dance to the festive music!
Entertainment Schedule:
2:00pm-3:00pm, DJ
3:00pm-4:00pm, Mariachi Charros DE Mexico
4:00pm-4:30pm, Drum circle with Caique Vidal
4:30pm-5:30pm, Mariachi Charros DE Mexico
5:30pm-6:00pm, DJ
6:00pm-7:30pm, Caique Vidal and Batuque
7:30pm-8:15pm, DJ
8:30pm-10:00pm, Locos Por Juana
---
---
PHOTOS