Boardwalk Art Show and Festival
Date/Time
Venue/Location
Jun 13 - 16
10:00am - 6:00pm

THIS SPECIFIC EVENT INSTANCE EITHER
DOESN'T EXIST OR HAS ALREADY OCCURRED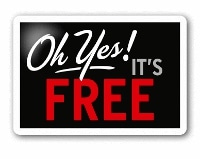 One of the best art shows in the world!

---
THIS EVENT HAS ALREADY OCCURRED.
IT ENDED ON June 16, 2019 6:00 pm
If this is a recurring event, then we might not have the new upcoming dates in our system. Please check back later or make sure that this event has not changed names or ended permanently.
EVENT DESCRIPTION
Join us for Virginia Beach's longest running annual oceanfront event and one of the best outdoor fine art shows on the eastern seaboard!
275 artists from all over the U.S. and beyond present an eclectic range of fine arts and crafts 20th to 35th Streets on the Virginia Beach boardwalk. 
The Boardwalk Art Show is one of the oldest and best outdoor fine art shows on the Eastern seaboard.The four-day festival is one of the most popular in Virginia, attracting collectors and artists from across the nation (300 nations in fact!) with an average attendance of more than 250,000. The show runs along the boardwalk from 19th Street to 33rd Street, overlooking the sandy beach and Atlantic Ocean.
The Boardwalk Art Show is produced by the Virginia Museum of Contemporary Art (MOCA), a museum and arts organization that evolved from the art show itself. The show is nationally recognized from small beginnings in 1952 that to date attracts over 700 applications every year from artists around the country representing 13 fine art and contemporary craft mediums. 275 artists and 250,000 tourists and locals attend the show that spans nearly 15 blocks along the Atlantic Ocean at the Virginia Beach oceanfront from 20th Street to 35th Street. This beautiful atmosphere is the perfect backdrop for public displays of art, fine food, live entertainment and a great vacation.
2019 Art Show Hours:
20th to 35th Street on the Virginia Beach boardwalk
Thursday, June 13 | Noon-6pm*
Friday, June 14 | 10am-6pm*
Saturday, June 15 | 10am-6pm*
Sunday, June 16 | 10am-5pm*Enjoy free concerts at 24th Street Park these evenings!
Join us at the Boardwalk Beach Club! 
The jewel of the show is the Boardwalk Beach Club, an 80 foot tented space along the boardwalk for those who want to celebrate a special day. Come join us for a fun time with family and friends enjoying fine art, great food and live entertainment. Beach Club guests enjoy valet parking, open bar, unparalleled lunch service by Steinhilber's, lovely shaded seating, private bathrooms and beautiful views of the ocean. At the Artist Awards Party, there will be live music by More Perfect Jones Bluegrass. The 80′ tented space along the Atlantic Ocean at 31st Street, is the premier locale for VIP's, sponsors and individuals to enhance their show experience.
Artists
See this year's line-up of artists here: https://virginiamoca.org/2019-boardwalk-art-show-artists-0
Boardwalk in the Park
Celebrate MOCA's Boardwalk Art Show presented by PNC at 24th Street Park.
One Beach Club Day Pass includes:
Complimentary valet parking at the Hilton Oceanfront
Access to tented beachfront veranda overlooking the Atlantic Ocean
Craft beer, wine, and cocktails
Catering by Steinhilber's Restaurant including Steiny's signature fantail shrimp
Secure storage for your major art purchases
Beach Club Day Pass:
Non-MOCA members: 1 for $65 or 2 for $120
MOCA members: 1 for $55 or 2 for $100
For every ticket sold, Tito's will make a matching donation, up to $3,500, to MOCA's educational programs.
---
---
EVENT SPECIAL NOTICES AND INFORMATION
Proceeds from this event directly support MOCA and help fulfill the mission to provide thought-provoking,contemporary art exhibitions and children's art education programs.
PHOTOS
WHAT'S NEW