East Coast Surfing Championships
Date/Time
Venue/Location
Aug 18 - 25
7:00am - 7:00pm

THIS SPECIFIC EVENT INSTANCE EITHER
DOESN'T EXIST OR HAS ALREADY OCCURRED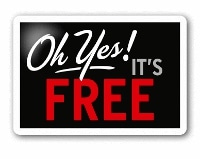 ---
THIS EVENT HAS ALREADY OCCURRED.
IT ENDED ON August 25, 2019 7:00 pm
If this is a recurring event, then we might not have the new upcoming dates in our system. Please check back later or make sure that this event has not changed names or ended permanently.
EVENT DESCRIPTION
The Coastal Edge East Coast Surfing Championships is a major professional and amateur event for the United States Surfing Federation. Each year, several hundred surfers from menehunes to masters compete for East Coast surfing titles, prizes, history and the sheer love of surfing. Other beach oriented sports and recreation include skimboarding, volleyball, a boardwalk 5K run, street skate and ramp contests, swimsuit contests, food and drink concessions, and live music on the beach.
Mission Statement
Our mission at the CE ECSC is to produce a unique sports and entertainment festival for the enjoyment of our guests and the betterment of our community. The staff will measure success by:
The strengthened business skills and personal development of our membership
The projection of our resort community and state as a favorable tourism destination
The financial support of the numerous charitable contributions and community service projects of the Virginia Beach Jaycees
The extent business goals and interest of our sponsorship partners are met through their association with us.
2019 ENTERTAINMENT:
FRIDAY EVENING:
Headliner: BADFISH
The phenomenon known as Sublime, arguably the most energetic, original and uniquely eclectic band to emerge from any scene, anywhere, ended with the untimely death of lead singer, guitarist and songwriter Brad Nowell in May of 1996. But encompassing the sense of place and purpose long associated with Sublime's music, Badfish, a Tribute to Sublime continues to channel the spirit of Sublime with a fury not felt for some time. What separates Badfish from other tribute bands is that they have replicated Sublime's essence, developing a scene and dedicated following most commonly reserved for label-driven, mainstream acts. Badfish make their mark on the audience by playing with the spirit of Sublime. They perform not as Sublime would have, or did, but as Badfish does.
SATURDAY EVENING:
Headliner: Steel Pulse
Bearing witness to the accelerating negativity of global affairs, UK reggae legends, Steel Pulse, emerge with musical vengeance to halt the disarray of humanity. The forthcoming album, Mass Manipulation, set for early 2019 release (Rootfire Cooperative / Wiseman Doctrine), reflects four decades of bettering mankind through music. The debut single "Stop You Coming And Come" features ancient melodies paired with catchy lyrics, transporting the mind to a period of time where secrets of an African dynasty are unmasked. As reggae revolutionaries, Steel Pulse is revered by the younger generation of artists and remains a powerhouse on stages around the globe. Through the example of Mass Manipulation, Steel Pulse demonstrates the endless possibilities that come from breaking down the walls of systemic greed, and nurturing the fellowship of mankind.
Other Events
---
---
PHOTOS
WHAT'S NEW