East Coast Surfing Championships
Date/Time
Venue/Location
Aug 19 - 26
7:00am - 7:00pm

THIS SPECIFIC EVENT INSTANCE EITHER
DOESN'T EXIST OR HAS ALREADY OCCURRED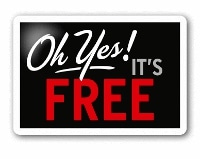 ---
THIS EVENT HAS ALREADY OCCURRED.
IT ENDED ON August 26, 2018 7:00 pm
If this is a recurring event, then we might not have the new upcoming dates in our system. Please check back later or make sure that this event has not changed names or ended permanently.
EVENT DESCRIPTION
The Coastal Edge East Coast Surfing Championships is a major professional and amateur event for the United States Surfing Federation. Each year, several hundred surfers from menehunes to masters compete for East Coast surfing titles, prizes, history and the sheer love of surfing. Other beach oriented sports and recreation include skimboarding, volleyball, a boardwalk 5K run, street skate and ramp contests, swimsuit contests, food and drink concessions, and live music on the beach.
Mission Statement
Our mission at the CE ECSC is to produce a unique sports and entertainment festival for the enjoyment of our guests and the betterment of our community. The staff will measure success by:
The strengthened business skills and personal development of our membership
The projection of our resort community and state as a favorable tourism destination
The financial support of the numerous charitable contributions and community service projects of the Virginia Beach Jaycees
The extent business goals and interest of our sponsorship partners are met through their association with us.
2018 ENTERTAINMENT:
FRIDAY EVENING:
Headliner: The Original Wailers
In 1974 when Bob Marley went solo, on the brink of international stardom, he surprised the music community by choosing as his lead guitarist the soft spoken, American-born Al Anderson. It wasAnderson's stunning lead work on such classics as No Woman, No Cry, and Three O' Clock Road Block that first alerted rock fans to the Wailers' music.
SATURDAY EVENING:
Headliner: Matisyahu
Singer-songwriter Matisyahu has been on journey inward for more than a decade. The journey has been private and public. The journey has at times been explicitly external, even while being driven by internal change. Now nearly thirteen years after the release of his first studio record, Matisyahu and his band have done something unmatched in his past repertoire; they have crafted that journey into a musically thematic eight song movement.
Other Events
Event Flyer:
---
---
PHOTOS
WHAT'S NEW